Hydrangea Flowers - the hot tip for making someone's day right now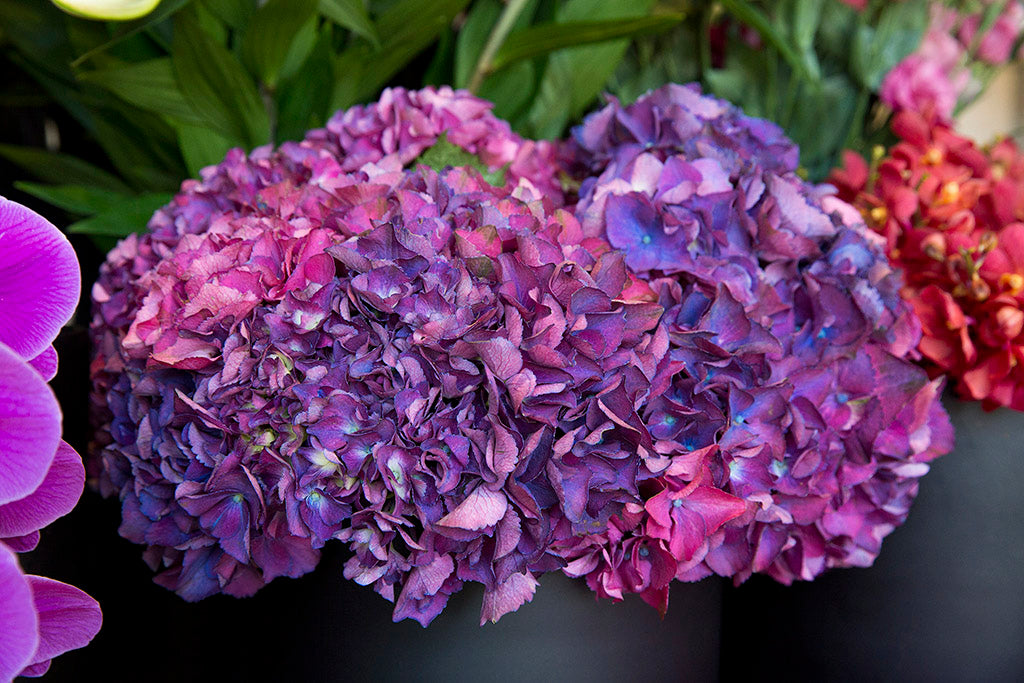 How beautiful are Hydrangea flowers at the moment?! The colours, different varieties and quality of the flower has blown us away. It's no surprise it is one of my favourite Summer flowers so I thought I would share some flower care advice advice with you.
From November, once the weather starts to warm up and the sun stays out consistently, we are able to source our commercially grown Hydrangea flowers from our premium Victorian flower growers. The beautiful snow white, soft blush, dark hot pink, purple and blue tones are currently in season and as the weather changes, and we move into Autumn, so will the colours, varieties and textures to more green, burgundy wine and hardier pop corn varieties.
In Summer, we source all of our Hydrangea flowers from our premium growers located in Victoria, never from overseas. We hope to source our premium Hydrangea well into May. I highly recommend you make the most of this Summer's to enjoy the incredible colours and abundance.
To enjoy your fresh cut stems of Hydrangea follow these simple steps -
Just like most flowers, never leave your Hydrangeas out of water or in a warm car/house. They like to be kept cool and hydrated.

Always recut their stems on a 45% angle (so the stem has a larger water area surface)

Prepare the vase by cleaning it thoroughly with bleach and adding cold water (never warm).

Fill the vase ¾ full of fresh cool water. Hydrangea stems take the water from the sides of their stem also so fill the vase high with water. Never allow low water levels.

If you notice your Hydrangea is drooping, try dunking or submerging the entire stem and bloom/head into a clean and cool bath of water. Leave for 20 minutes while it hydrates, and you will hopefully see it bounce back.

The lifespan of a Hydrangea cut stem is comfortably between 4-7 days if you follow some simple care advice.
Be sure to pop into our Prahran store to see the beautiful Hydrangeas we are sourcing.