Congratulations Flowers and Gifts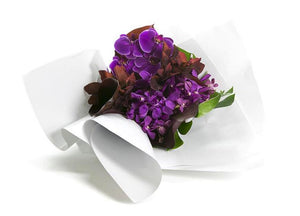 Send Congratulations Flowers
Why do people send flowers? Regardless of any occasions, flowers are the most popularly bought as gifts globally. Flowers are the perfect gifts for various types of occasions. This has been traditionally followed by various cultures around the globe.
Sending flowers is simply a celebration. It is one of the best ways through which a day can be celebrated. It is also a celebration of one's feelings. They are the best message conveyers to the person whom you are sending the gift. Whether it is a birthday celebration or an occasion of an anniversary, a flower will always be a symbol of love and care.
Celebrate the love and care as those achievements turned into a magical moment.
A congratulation flower bouquet is a perfect gift to let them know you're thinking about them. Whether it's a graduation, promotion or a dream job landed, sending congratulation flower bouquet is a perfect way to honor that person and recognize their achievements.
Celebrate With Us At Kate Hill
There are so many ways to say "Congratulations." At Kate Hill Flowers, we help you choose the best way to say it more than words. We offer a wide selection of vibrant congratulation flower bouquet crafted with elegance and charm only by our most talented florist.
Grown in the heart of Australia, our congratulation flowers form a marriage of quality and style like no other florist. Whether an orchid, a white lily or a classic pastel vase design to a classic rose bouquet, Kate Hill Flowers will guide you to your arrangements.
We go beyond miles by making it extra special for your recipient. What better way to make it unforgettable by adding a little extra? Our premium chocolates and wine are hand-picked with careful consideration to meet our client's beyond expectations.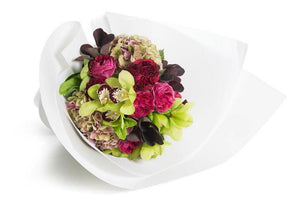 Congratulations From Kate Hill
Today, the Kate Hill brand stands for the highest indulgence in floral gifting and beautification of life's most special moments. Browse through our collection of congratulation flowers and get the latest promotions and offers when you subscribe to us.
Same Day Delivery
At Kate Hill Flowers, we maintain a close relationship with our best growers and suppliers to ensure 100% satisfaction from our hundreds of loyal clients. We make sure we give our clients stress-free processing and so with our same day delivery options, we deliver your congratulation flowers across Melbourne for orders by 1 PM.
Shop with us at Kate Hill because we have the best flowers designed by the best florists.