Wedding Flowers Highlight | Lauren & Oliver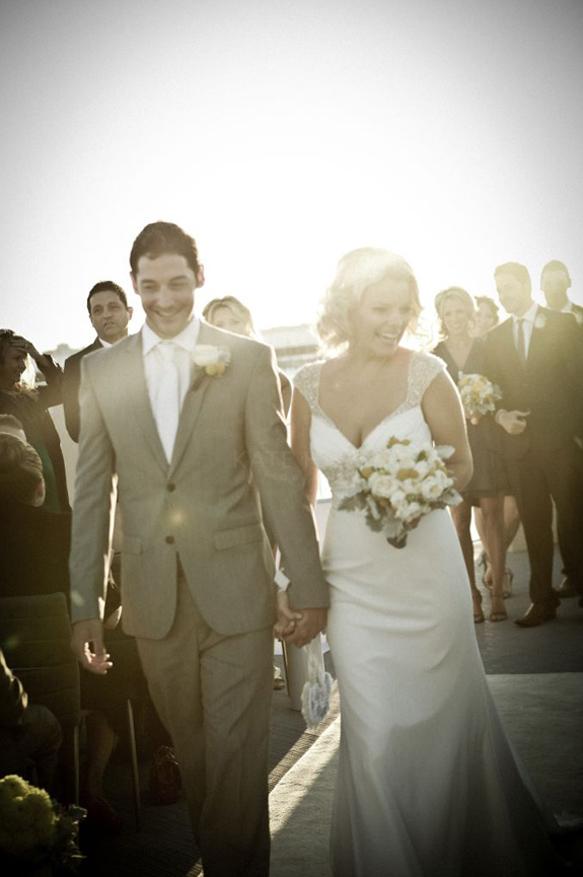 Friend's weddings are always very special to me and I feel very emotional when designing them for many reasons (even more than usual, believe it or not!).
Knowing Lauren and Olly well gave me the advantage of really understanding their tastes and style, and what they were trying to achieve visually with their wedding flowers for themselves and their guests.
They both had very strong vision for their wedding day, with a creative brief to make it fun, fresh, romantic, sophisticated but 'beachy', and very Melbourne.
Their choice of venue, 'Harbour Room' in St Kilda, set the perfect backdrop and showcased some of the best aspects of Melbourne, which the couple wanted to share with their guests who were coming from all over the world.
A major highlight for me was the beautiful colour palette they had chosen, as it's not every day you get to work with this range of colour when designing weddings. The colour palette was a stunning mix of silvers, charcoals, ivory whites with touches of vibrant yellows.
Being Autumn, we were lucky enough to be able to incorporate all of their favourite flowers which included David Austin Roses, garden roses, Dahlias, yellow Billy Buttons and Silver Suede foliage.
It was such an honour to be a part of their wedding journey.
I hope you enjoy these photographs by Katie Hillary.
x Kate