Love & Romance Flowers & Gifts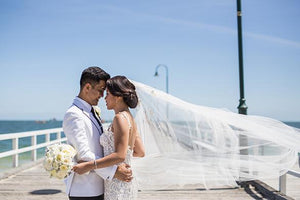 The Language of Flowers
Flowers are the language of love. As they say, it is part of the most important occasions of our lives. To this day, we used flowers to express our feelings and intentions. They are somehow the best nuanced of communication.
Celebrate the language of love through a fresh bouquet bursting with enchanting romance flowers. Send the perfect romance flowers for your loved ones and say "I love you" the sweetest way- after all, love is always in the air.
Celebrate Love With Us
Love can be often so spontaneous, and so, Kate Hill Flowers offers a wide selection of beautiful romance flowers to celebrate love, for you and your special someone. Crafted with innovative floral designs by our most talented florist, our romance flowers create a vibrant floral arrangement to strike up some romance. Choose from any of our extraordinary designed floral gifts and express your affection like no other.
From a vibrant variety of colors and style to festive floral arrangements, feed your romance with our delightful extras. A choice of premium chocolates, a wine or either passes it along with the sweetest message with our bespoke design greeting cards. No need to worry at all, Kate Hill Flowers got it all covered for you.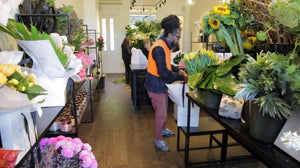 Same Day Flower Delivery
At Kate Hill Flowers, we maintain a close relationship with our best growers and suppliers to ensure 100% satisfaction from our hundreds of loyal clients. We make sure we give our clients stress-free processing. If you are not completely satisfied with the flowers you have sent or received, let us know within 3 days and we'll immediately replace your order. Our customer service team is 100% committed to your satisfaction, making sure your choice of romance flowers meets all your expectations and arrives in perfect condition along with our same day delivery options; we deliver your flowers across Melbourne for orders by 1 PM.
Floral Gifting with Kate Hill
Today, the Kate Hill brand stands for the highest indulgence in floral gifting and beautification of life's most special moments. Browse through our variety of floral arrangement and get the latest promotions and offers when you subscribe to us.