Florist Prahran Kate Hill Flowers Store on High Street, Prahran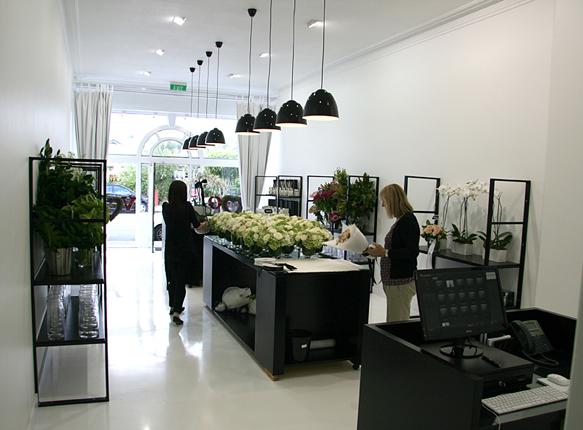 Your new florist in Prahran
After years of scouring commercial real estate websites for the perfect florist retail premises, we finally opened the doors to our first florist retail store at 537 High Street, Prahran on the 10th February 2012.
Our new Prahran store helps us evolve from a private floral design studio, into a florist in Prahran where all flower lovers (and lovers of flower lovers) of all budgets can come in and experience our signature style of floral indulgence.
A dedicated meeting room will now give brides and their families the chance to come in and meet with us in a private, luxurious space, and we have also established a garden where we'll be growing our own flowers and foliages.
We've put absolutely everything into this, so to have such a great response from locals all the way to visitors from overseas, has been the most rewarding experience for all of us.
We're on a mission provide our customers with an experience that is on a whole new level in Australia - a florist of a European standard right here in Melbourne and we look forward to sharing it with you in person soon!
Here are a couple of quick snaps of our Prahran Florist store. Please note that it's early days and there is still a lot to do to the store.
That first customer out the front is my beautiful mother-in-law (we negotiated her rights to be first customer in exchange for some help with the painting!).
Love and gratitude.
x Kate