What exactly is a Premium Florist?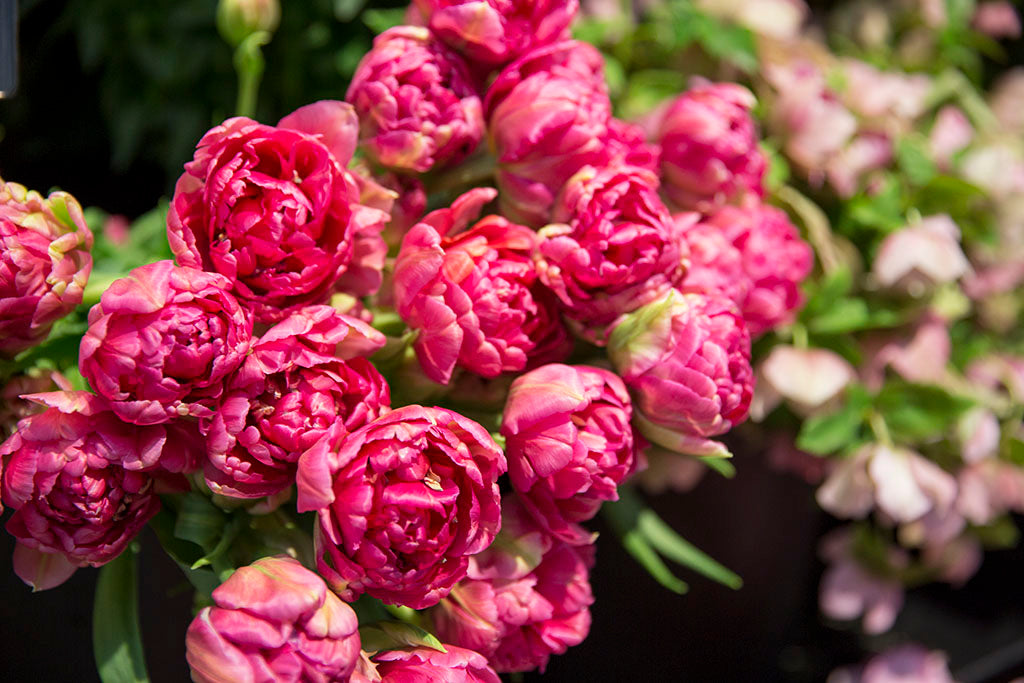 First and foremost there will be a hands on owner driving a premium florist. That owner will be passionate to create and develop a world-class business. 'World-class' florist can be quite a subjective term, but it's easier to understand when you look at it from a florist's perspective - when the hood is lifted on the engine, so to speak. To help you spot a fake, we have highlighted the top 4 clues to working out if you're buying from a florist at the forefront of the industry, or just a poser with a self inflated ego.
Firstly, creativity. A premium florist, or high-end florist if you prefer, would not even consider copying other people's work, style or business in general. Their creativity extends way beyond flowers. It goes deep down into the very nature of the business and the florist's core values. That creativity includes the love they put into everything everything, from shop front windows, through to packaging, general store presentation, fit-out and even staff uniforms. There are literally hundreds of elements that define a premium florist, no one main thing, and single element is considered carefully in terms of quality and style. There is a great saying that imitation is death, and it could not be more true in the highly competitive world of florists. Talking premium and walking premium are two very different things, especially when you look closely at the creativity of a florist beyond the bouquets.
Secondly, quality of product. There are a few different grades of product. A-grade is the top, which premium florists strictly source and use, all that way down the the grade you will find at the supermarket or services station, or even the backyard florists with no buying power. This is partly the reason why people will happily pay a little more at a premium florist, knowing the florist is in fact paying the growers a little more for their best product. Importantly, anyone has has purchased flowers from a premium florist knows that the flowers will last up to twice as long as the supermarket flowers while never being anything close to twice the price to purchase in the first place. So the smart flower buyer knows that it is more expensive in the end to buy cheaper flowers from the local fruiterer, backyard florist or supermarket, as the flowers simply don't last as long and are anything but consistent in quality. The old adage is true - the poor man buys twice.
Thirdly, professionalism. There are many florists posing as premium florists, but if you could see how they are managed from behind the scenes, you'd realise it's all just a front. Premium florists are run like any best-in-class business. From respecting all legal protocols, especially around staff health and safety and entitlements, through to continually improving the way the business is run and the strategic direction it takes in the marketplace to offer it's customers a unique and innovative offering in every sense. Efficient customer service is the baseline in a high-end florist, while the aim is to match that of the service experience in a high street luxury boutique with excellent product knowledge, understanding of the customer, creativity and warmth in service. A highly considered working environment is essential, and considered to be the backbone to ensuring staff stress is kept to a minimum. This is a really important factor for creatives, as we all know the best performing staff are well trained, work in a clean and safe environment and are genuinely happy while working for the florist at which they are employed. Finally, professionalism also means the florist actually delivers consistently on what they promise their customers - the best. In turn it becomes the DNA of the brand and the very reason customers keep coming back.
Fourthly, and underpinning them the three previous factors, is organisation. None of these things happen without a tonne of work, planning daily, weekly, monthly and yearly behind the scenes. Organisation, respectfully, can often be a conundrum for your average creative florist, or creative person in general for that matter, so you can see why the genuine premium florist is in fact a rare breed. It's just not an industry where a florist can fake it until they make it, or at least not for long. At the end of the day a premium florist will have worked at any cost to forge a reputation for delivering the best product, service and design to their customers, without compromise.  Behind the scenes they will have worked well beyond the average, developed a style they can call their own, continuously grown as creatives with their team, and have a genuine passion their craft and industry rather than just run a shop that sells flowers. Indeed, when you look beyond the bunch, it's hard to mistake a genuinely premium florist.