We love Peonies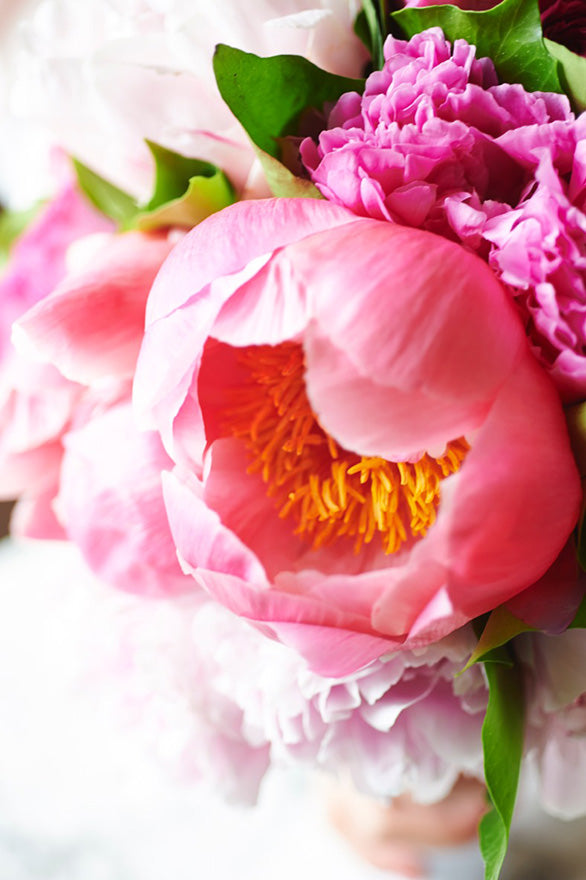 Spring brings so much happiness into our lives with warmer weather, lighter days and of course an abundance of beautiful spring blooms, and... Peonies!
One of our favourite Spring flower varieties would have to be the Peony Rose, or Peonies, as most of us like to call them with affection. Peonies only flower locally for a very short period of time (approximately 6 weeks) depending on the local weather, starting from last week of October through to November. If the weather is warm, Peony Roses will start to bloom and become available sooner but the catch is that they will also finish earlier.
Peonies are so unique in their shape, fullness, fragrance. There is nothing quite like them. However, a full David Austin garden rose bloom (available in Summer) would be the only flower to share a similar aesthetic to the Peony Rose, but it doesn't have the size, softness, fullness, or elegance.
We source beautiful, locally grown, premium Peony Roses in Watermelon/Coral tones from late October into early November. Pale pinks, mid pinks, buckeye blacks, and reds bloom from early November and white varieties bloom from early to mid November, depending on the weather. White varieties are the last colour to bloom, so if your wedding is late October or early November the chances are regrettably slim of being able to source them.
Peony Roses should be purchased for home or as a gift as a small and tight bud form to ensure they last for up to 7-10 days. Always make sure your bouquet stems are recut before you display them into a clean vase with clean water. If you do not recut the stems and refresh your vase with clean water every 2 days, your blooms may only last a few days.
Try to keep the vase somewhere cool in the home and never near heaters, warm windows or electrical appliances that omit heat.
Be sure to keep an eye out on our Prahran Store Window, Online Store, Instagram/Facebook or call the store on 9510 8800 to see when our stunning premium Peony Roses arrive.
x Kate
Photography | Nikole Ramsay | www.nikoleramsay.com