Valentine's day flower delivery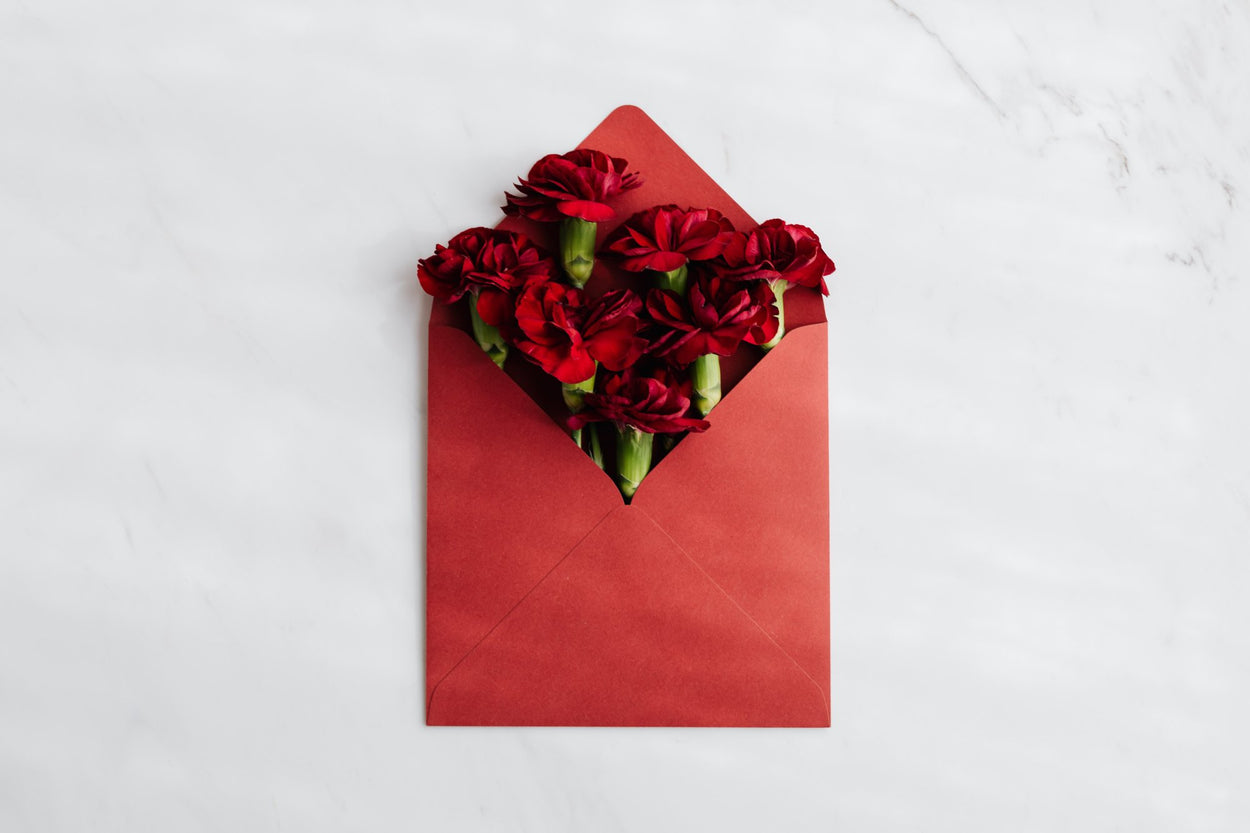 Top Tips for Organising Flowers for Valentine's Day
As the most romantic day of the year, Valentine's Day is not just another day to order flowers. It's the day to order flowers. Sending Valentine's Day flowers to your sweetheart is a must. It says "I love you," "Be mine," "I couldn't live without you," and a whole host of other romantic things.
This year, get prepared ahead of time with Valentine's Day flower delivery in Melbourne. At Kate Hill, we've got you covered with everything from gorgeous flowers to accompanying gifts.
Learn your recipient's favourite flower: It's Valentine's Day, and flowers are the most tangible form of love that we have. Do they want roses? Tulips? Daisies? Daffodils? Some individuals would love a dozen roses while others would rather receive their favourite flower or a flower in their favourite colour. Reflect on what you think is most suitable. If you're feeling stuck, here are some of our suggestions.
Long-stemmed roses: Roses are the classic Valentine's Day flower. Red roses are for the lover, pink roses are for those you love and admire, yellow roses are for friends. No matter who you wish to show love and affection to, go for the rose! You can't go wrong.
Purple orchids: Did you know that roses aren't the only flower that symbolises love? Orchids are a gorgeous plant that represents love, luxury, delicate beauty, and strength. Purple orchids can convey the emotional weight and delicate beauty you want to show someone special.
Sunflowers: Sunflowers are the perfect Valentine's Day flower for a sweetheart who is bright, cheerful, and uplifting. They'll radiate sunshine and happiness well after the day is over.
Stargazer lilies: Do you want to switch up the flower you're getting for your Valentine this year? Try stargazer lilies. These are used to honour the ambition of your loved one, so if they've recently been promoted, gone back to school, or done something worthy of this type of recognition, this is a 2-in-1 flower.
Pink tulips: Every colour of tulip has a different meaning, and pink ones are filled with care and affection. These are the perfect ways to express your love to your beloved!
2. Consider additional gifts to accompany flowers: Not everyone loves flowers. Fortunately, Kate Hill has other gifts like champagne, candles, and plants that may also be suitable for the occasion. Consider purchasing these for your sweetheart if flowers don't seem right.
3. Order your selection: Depending on what you've selected, feel free to order it online or by talking to one of our designers over the phone. If you're not sure what you want or need, feel free to give us a call! This is a great way to get your Valentine's Day flower delivery just right. We love offering our services to you and helping to make your gift perfect.
4. Get your roses delivered: Our flower delivery service in Melbourne makes it easy to take care of Valentine's Day. You get the freshest, premium flowers delivered shortly after you order. We even offer same-day delivery!
Final thoughts
Are you ready to send Valentine's Day Flowers in Melbourne? Kate Hill can help you pick out the perfect flowers and send them out for delivery. Don't hesitate to call us at 1 800 KATE HILL (1800 528 344).