Tips for caring for your Hydrangea Flowers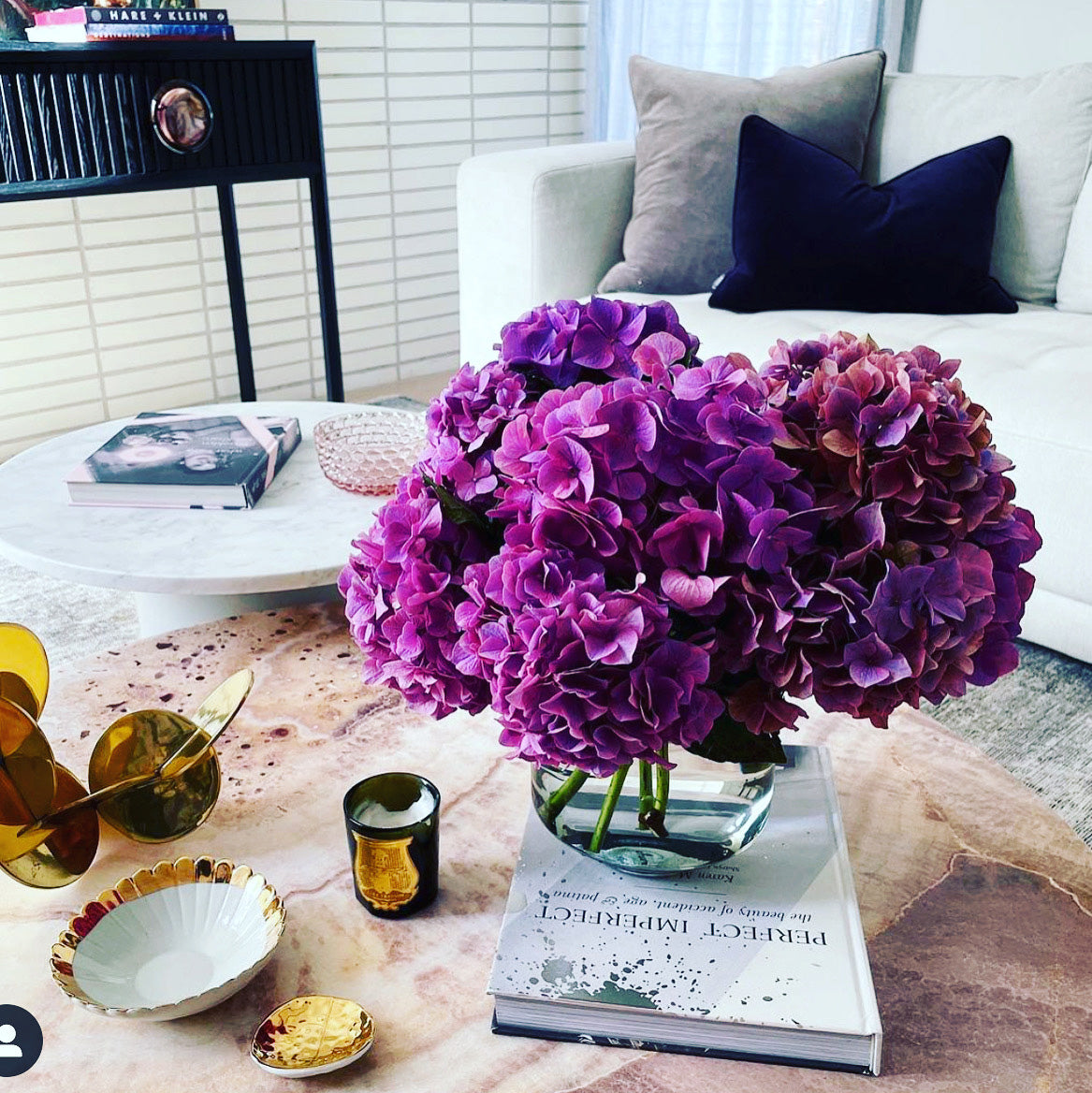 Fresh hydrangeas are a simple and beautiful flower to cut and display in your home. 
Summer hydrangeas are available from December to May in White, Blush, Pink, Dark Pink, Green and Blue depending on the season, weather and variety.
Did you know all fresh hydrangeas are grown locally in Victoria from November to May? And the NSW hydrangea season begins even earlier, running from October to March, depending on the environmental factors, such as weather, drought, and bushfires. 
At Kate Hill Flowers, we source our premium varieties of hydrangeas for our store and weddings/events from three Victorian growers. Victoria and NSW supply hydrangeas to every other state from October to May, as they have the perfect climate to grow hydrangeas outdoors in the summer.
If you want to fill your home with fresh hydrangeas, these tips and tricks will help you source the best flowers and increase their longevity: 
- To ensure you are buying the freshest possible hydrangeas, ask your florist when they received their delivery or when they will receive their next fresh delivery.
- Never leave hydrangea stems out of water. Keep their stems deeply submerged in fresh, cool water. When you collect your flowers from your florist, ensure the hydrangeas are gift wrapped and placed into freshwater (not water wrapped).
- Just like with children and animals, never ever leave hydrangeas (or any fresh flowers) in your car during the summer. If you do, the hydrangea will wilt within minutes, and you will cook your flowers. It only takes a couple minutes in a hot car to kill flowers, children, or pets.
- Once you get your hydrangeas home, condition them straight away by dunking them into a bath (or sink) of cool, fresh water, making sure to submerge the entire head and stem. This will hydrate your fresh hydrangeas, as they take in water from their entire stem and head, not just through their stem ends. Your hydrangeas will thank you for this, and they will last longer.
- Cut their stems at a 45-degree angle, and place them into a deep vase of fresh, cool water. Make sure the vase is clean and ¾ full. 
- Refresh and repeat the above steps every day to help your hydrangeas last for approximately 5-10 days.
If you want to dry your hydrangeas after enjoying them as fresh cut flowers, these tips and tricks will help you dry them naturally: 
- Source blue, green, or autumnal hydrangea varieties if you are planning on drying them. Denim blue (pictured in Image 1) is the best blue variety for drying naturally, and it will hold its beautiful blue colour. Green varieties are easy to dry naturally as well, and they will keep their green colour.
- It's best to source drying hydrangeas from February to May and actively ask your florist about the best varieties available week to week, as hydrangeas are very seasonal flowers and varieties can change frequently.
- To dry your hydrangeas, you can individually hang them upside down by their stems in a dry cupboard. You can also display them in a large dome and hang the bunch upside down.
- Another method is to display them in your preferred vase without any water. Ensure the vase is clean and dry with no remittance of water.
 - Alternatively, you can use the glycerin method. Cut the stems at an angle, and strip off the leaves. Then crush the ends of the stems with a hammer. Mix two parts water with one part glycerin in the vase, and display the hydrangeas as you wish.
I highly recommend sourcing blue, green, or autumnal varieties of hydrangeas when drying. I don't recommend trying to dry the pink or white varieties, as they hold a lot more water in their head and will wilt before they dry.
Have fun experimenting with drying your hydrangeas at home. Once you succeed, you'll be proud of your efforts.
Have fun!  
Kate x