The new, old florist in South Melbourne!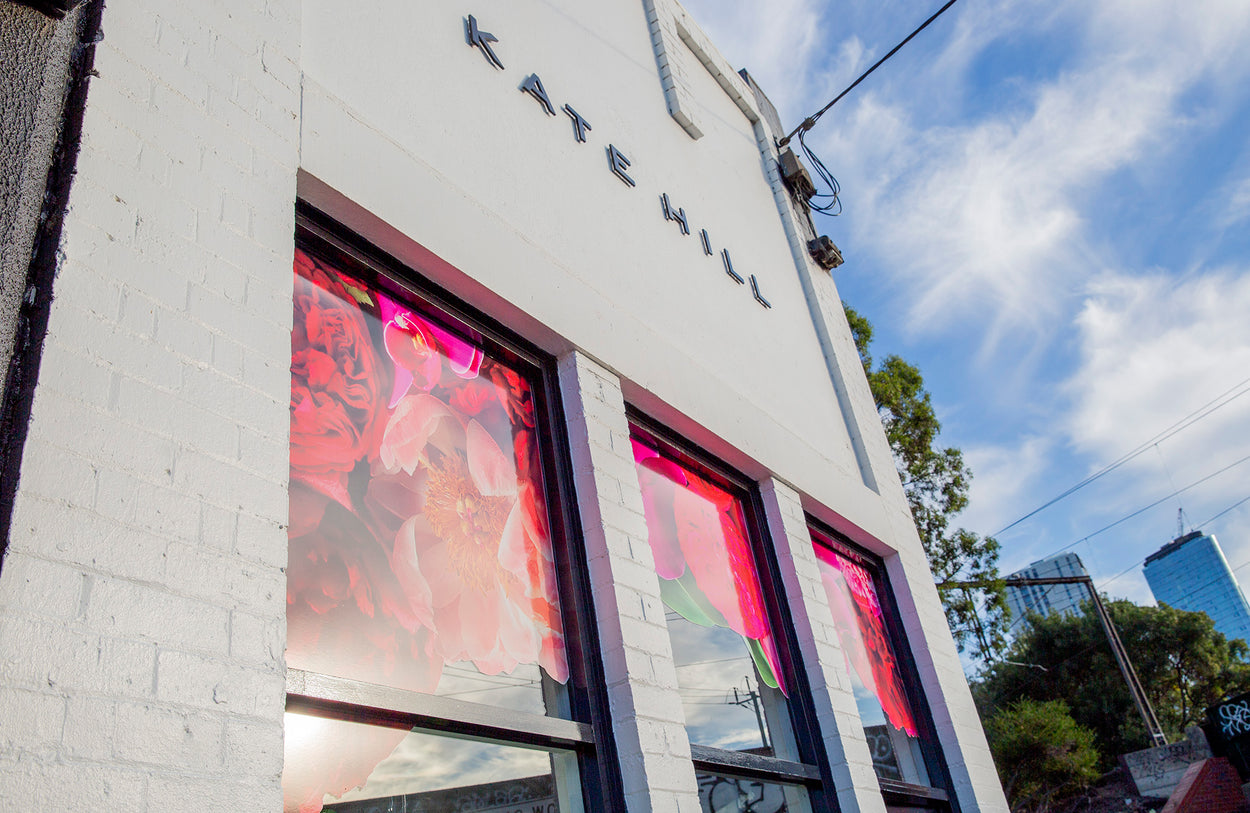 After 8 wonderful years in Prahran, we are coming home. Yep, we're about to be a proud South Melbourne florist once again.
Our first 'real' business premises was in a warehouse in Albert Place, just behind the South Melbourne markets. Known as "that South Melbourne florist down the little laneway", we were only doing corporate and event work in that location until towards the end of our lease when customers started demanding retail deliveries and pick-ups. It got to a point where as much as we politely tried, we couldn't stop people coming in to our florist and it was hint enough that we had outgrown our little laneway location.
When we found the Prahran premises to meet the brief of a show-stopping retail location, we were simply blown away. She needed a lot of work, but made for a space that many of our well healed and well travelled customers described as nothing short of world-class.


Our bespoke candle range is the epitome of floral elegance

When it came time to renew our lease in Prahran, we had a good look at the majority of our customer base, both business and private, and established that we should be a little more convenient to them, so started looking at inner city locations again. If you've wondered why there is a lack of florists in the inner Melbourne CBD, it is really simple - retail rents are outrageous.
That led us back to the good vibes of South Melbourne. There's such a positive, dynamic mix of people in the area and as an added bonus, being close the South Melbourne Markets makes for super yummy lunches and convenient grocery shopping for our team and for our customers who like to swing past after they've done their shopping. Especially if they're needing a florist in South Melbourne with a modern design aesthetic!
Need a South Melbourne florist with an abundance of designs ready to go, and to go quickly? You can now call ahead for convenient laneway pick up.

Technically we're in Southbank by a couple of meters, but either way, at just 1km from the Melbourne CBD, our Southbank / South Melbourne florist location means we are one of the closest florists to service the Melbourne CBD with luxury gifts and flowers. Infact, our flower delivery to Melbourne CBD is one of the fastest for those last minute orders if you give us a call for an express delivery.
There are also so many many wonderful event businesses that are just a stones throw from the city on the South side so it has been great to offer their customers the extra convenience of being nearby while planning.

When you're next in South Melbourne pop in to say hi and come smell the roses, as they say! You can find us at 440 City Road, Southbank, which is on the corner of Ferrars Street. We also offer convenient laneway pick ups now available just down the side of the building at Railway Place.