Local Vs. Imported Flowers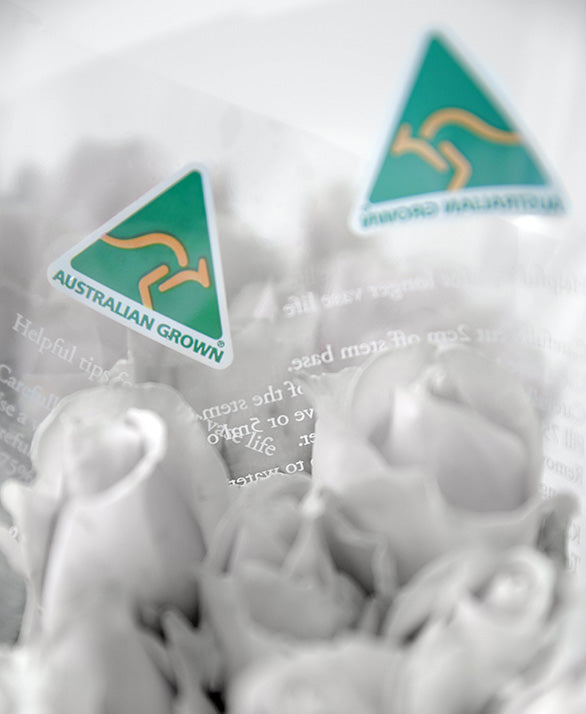 Have you ever purchased a bunch of imported Roses? Did you notice they were a little bit different? Or did you wonder why they didn't open like the roses in your garden?
Locally grown roses tend to not look as perfect as their imported cousins, and they open into a large, fragrant bloom with healthy green, thorny stems. Imported Roses tend to have extremely large blooms, really thorny, slightly discoloured stems and don't tend to open well.
Approximately 10% of flowers that are sold in Australia are imported from overseas. Flower varieties such as Roses, Carnations, Orchids, Tropical Foliages and Chrysanthemums are sourced from Kenya, Thailand, South Africa, China, New Zealand, Holland and Vietnam. The flowers go through quarantine, are sprayed to ensure they do not carry any bugs or infections, and are then sent to the Flower Market and/or Wholesalers throughout Australia. Amazingly, these flowers arrive in Australia within 48 hours from being picked.
Given the option, we do everything we can to buy local. First and foremost we find the quality of locally grown flowers to be superior. And secondly, they are not sprayed with unknown poisons. Last but not least, supporting Australian businesses is simply the right thing to do.
There are times, however, when buying flowers from overseas can be hard to avoid, such as high demand periods including Valentine's day, or when blooms are required by a client that simply won't grow well in our climate or at a particular time of year.
Not a lot of people know that Victorian growers produce the lion's share of the freshest flowers in Australia. The reason for this is that we have an ideal climate and conditions for growing flowers. If you drive through the hills (Dandenong Ranges, Red Hill, Silvan & Monbulk region) you will come across many small and large commercial growers. Our flowers are also sourced from a range of areas all over the state from Geelong, to Warnanbool to Springhill.
So next time you are buying flowers from your florist, ask them if the flowers are imported or locally grown and opt for the locals. And if you've wondered why they can cost a little more, now you know they're worth every cent.