The art of a smooth Flower Delivery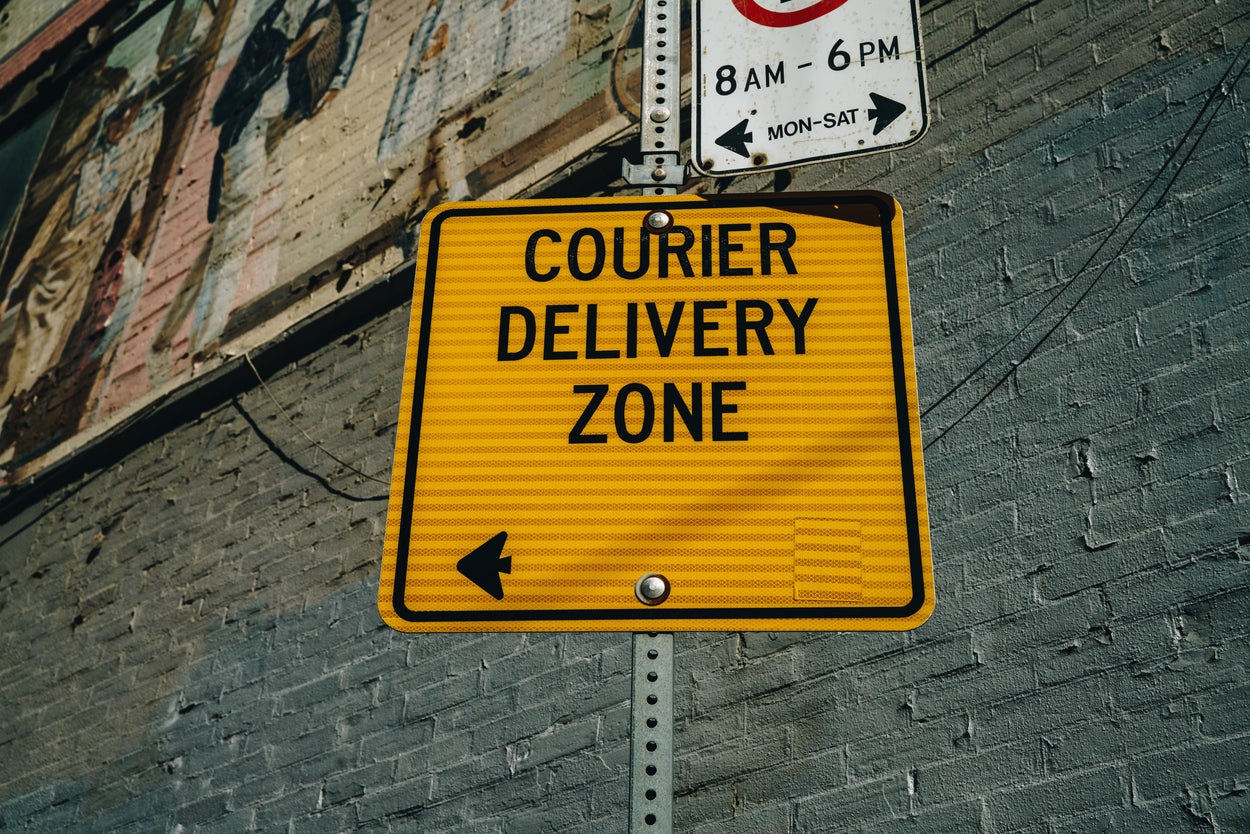 You've selected the perfect flower arrangement for your loved one from your local Melbourne florist, and it is now time to deliver it to them, whether that's to their doorstep, hospital room, office or anywhere else they spend time.
At this stage in the flower buying process, you may be surprised to discover that the delivery fee is quite substantial. So, in this blog post, we will break down the work that goes into ensuring a smooth, reliable delivery, and what makes flower delivery so costly.
The Zoning System
Flower delivery prices are usually based on a zoning system depending on how many kilometres away the delivery address is from the florist. At Kate Hill Flowers, our cheapest delivery rates are to Zone 1, which is within 5 km of our store. Delivery costs increase with distance; any address further than 15 km away is not considered local, and delivery will be priced accordingly. The increased rates account for both the price of fuel to make the delivery, and the time it takes the delivery person to drive there and back.
Transporting Perishable Products
Flowers are delicate and highly sensitive to the climate. Thus, they need to be handled with extreme care during transport. Fresh flowers do not travel well in warm vans, so we transport them with climate-control as a priority, to ensure they are in the best possible condition when they reach their destination. Because they are so fragile, flowers also cannot be stacked like boxes, so our delivery drives need to take extreme care when arranging them for delivery. Plus, depending on the variety, some flowers are quite large and take up ample space in the delivery vehicle, which means the drivers cannot carry too many flowers at once and need to make frequent stops at the florist between deliveries.
Furthermore, at Kate Hill Flowers, we deliver point to point to ensure the flowers arrive at their destination in top shape. They will never be taken to a delivery hub and transported by a third-party carrier, where they can become damaged, and are instead delivered to the recipient directly on the one run. This requires our delivery people to do a bit more driving, which is reflected in the cost, but it guarantees that your flowers will be in perfect condition when they arrive.
Research Is Required
It is our top priority to ensure that flowers reach the recipient, so we always put in some research before heading out to make a delivery. We check all addresses on Google Maps to make sure they exist before hitting the road, and we also do research on the property to ensure the delivery will be fulfilled with ease. For example, if the recipient lives in an apartment complex, we need to find out whether we can leave the flowers at their door, or if there is a central office to leave them with instead. All of this research takes extra time on top of the delivery.
Furthermore, we often deliver flowers to hospitals, which requires even more advanced preparation. We always call the hospital prior to delivery to make sure the patient is checked in, confirm the ward and room number, and ensure the driver can deliver the flowers with ease. This has become even more challenging during the Covid-19 pandemic, as many hospitals in Melbourne have stopped accepting flower deliveries. Therefore, it is vital that we make sure we can drop flowers off with the patient before hitting the road.
VIP Delivery Service
At Kate Hill Flowers, we also offer VIP delivery as an option for customers who would like orders delivered within a shorter time frame across greater Melbourne, and this service comes with an increased delivery cost. We can make priority deliveries within an hour of the order being placed, or at another specified time. This is a great option if you are looking for a last-minute gift for someone, or if there is only a very short window to reach the recipient.
Fresh Is Different
You may be used to free delivery service from big box stores, but this is because these chains ship so many orders that they usually receive discounted postal rates from couriers. They can then pass these savings along to their customers. They also don't have to handle goods with the same care as delicate flowers.
However, your local florist does not receive such volume discounts. In fact, they are likely handling all of the deliveries themselves, at low volumes, which means they need to pay their drivers directly, and be compensated for wear and tear on their delivery vehicles. As a result, delivery fees need to be increased across each individual item.
Conclusion
One of the most meaningful ways to tell a friend or loved one that you are thinking about them is by sending flowers. Investing in high-quality flowers from your local florist will make the gesture even more impactful. Equally important to the quality of flowers, however, is the quality of the delivery service. Flowers are highly delicate and sensitive goods, and they must therefore be handled with complete care during the transport process to ensure the arrangement is as beautiful and fresh as possible when it reaches the recipient. Careful delivery requires more time and effort on behalf of the drivers, which translates into a higher delivery cost for the customer, but the end result is well worth this added expense.
At Kate Hill Flowers, we are proud to provide our customers with only the highest quality flowers available, and ensure that your flower arrangement is in the same condition when it reaches your door as it is when it leaves our store.