Sydney's Top 10 Florists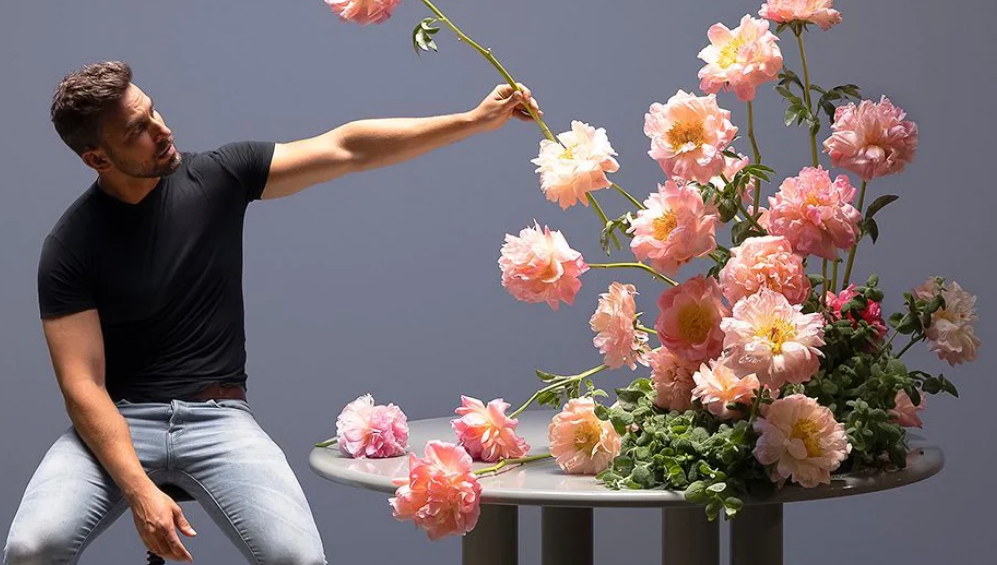 We are so fortunate in Australia to be surrounded by so many talented, creative and professional florists.
In this blog I would love to share my top 10 favourite Sydney florists with you and why it is that I love and recommend these florists. 
So, today I am going to play 'florist search engine' with my quality & style filter on level 10 for you! We are often asked which florist we recommend in Sydney as there's nothing like a recommendation from someone you trust.

Firstly, don't be surprised if you haven't seen these guys at the top of search rankings - to me they're in the game for love, not money, and are the real artisans of our industry. 
When hunting for a Sydney florist to fall in love with, please note that if you are from another state, it is important to understand that each state will rely on different suppliers, and offer completely different styles and price points to what you will be used to. 
Logistics are also quite a challenge in Sydney, so delivery costs can also be higher than what you are usually charged in Melbourne, for example. I always recommend that you principally try to use a florist that is as close to the delivery address as possible to keep the delivery cost down, which should ultimately put a few more flowers in your order.
In no particular order, these are the top Sydney florists that I recommend in 2021:
1. Hermetica 
Hermetica - A creative studio located in a side street of Woolloomooloo. A stunning space which allows Jai and his team to create floral art. The Hermetica team create works of art using flowers and botanicals as their medium. The flower combinations, the colours, the quality and attention to detail is next level. I highly recommend Hermetica for retail Gifts, Corporate Events and Weddings if you are looking for something a little different. Check out https://www.hermeticaflowers.com.au/ 
2. POHO
Poho - A beautifully curated retail space located on busy Macleay St in Potts Point and recently opened in Cross St in Double Bay. Poho stock a wide range of seasonal cut flowers, candles, plants and ready made gifts. The team behind the scenes design flowers for weddings, corporate events, tributes and other occasions. They deliver throughout Sydney which makes ordering flowers with Poho easy. Check out https://www.poho.com.au/ 
3. Lilac and Willow
Lilac and Willow - A petite retail store that bursts with the most amazing seasonal flowers (predominantly locally grown) located in a new store at New South Head Road, Rose Bay. If you love beautiful flowers that are curated effortlessly, you'll love what Lilac and Willow do. I love Lilac and Willow for their gift bouquets, house flowers and cut bunches of flowers. Lilac and Willows insta photos will have you instantly swooning at their beautiful creations. Follow and check out their beauty https:/https://www.lilacandwillow.com.au/
4. Doctor Cooper
Dr Lisa Cooper is one epic creative. She's a florist, author and doctor of philosophy. Every design and detail she creates tells a deep story of emotion. You'll find her designs in Hermes, her books in only the finest book stores and I encourage you to follow her on Instagram. Check out http://www.doctorcooper.com.au/
5. Seed Flora by George Low
Seed Flora is a well known luxury florist, especially well known in Sydney from their amazing work each year in the David Jones Spring Flower installations. George Low is a respected florist who has decades of experience behind him hence why the leading wedding planners, event planners and celebrities engage his talent. Check out https://www.instagram.com/seedflora/?hl=en 
6. Hilla Florist
Hilla is an incredibly talented, creative and one of the most beautiful souls youll meet in the industry. Hilla is gold and her event work is next level. So theres not surprise that the who's who of the event world in Sydney engage Hilla to bring her skills to their high end and grande events. Check out https://www.hillaflorist.com.au/
7. John Emmanuele
John Emmanuele and his team create next level lavish wedding and event flowers. If you follow the high end wedding planner Diana Khoury, you'll see John works very closely with Diana in making her visions become reality. John also works with fake silk flowers so he looks after brides with a wide range of services. Check out https://www.johnemmanuel.com.au/ 
8. Boutierre Girls
Bou-tier-re is a studio based and boutique shop located in the northern suburbs of Sydney, created by Emily Michele Smith. Emily is a young creative mind curating naturally beautiful designs for weddings, events, store installations and gift bouquets. I love her unique and individual natural style. Check out  https://www.boutierregirls.com/ 
9. Aleksandra 
Aleksandra is a bespoke wedding and event florist creating floral and botanical wonderlands in her work. Her use of colour, botanical textures and layers are inspiring. Aleksandra also hosts a range of creative workshops with like minded master minds so its best to follow her and keep up to date. Check out https://www.aleksandra.com.au
10. Grandiflora
Perhaps one that needs no introduction - Grandiflora. The legendary floral haven created by Saskia Havekes. Saskia's boutique is located in Potts Point overflows with fresh flowers, overgrown and multilayered botanicals, Grandiflora candles and fragrance, classical music, and is a must see oasis if in the area. Check out https://grandiflora.net/
While I am sure there are many other talented Sydney florists that you should consider, these 10 all came to my mind with very little effort.
I hope this helps you the next time you are sending flowers from a Sydney florist.
Kate x