Petra Ecclestone, without brakes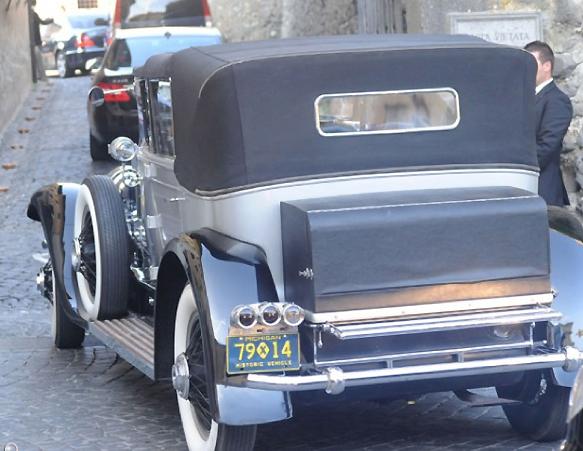 It's not very often that there is a wedding that really raises the bar in just about every way. Not that we, the general public, actually see or hear of anyway.
Sure, there are always the Royals, Hollywood Pop Stars, and Mining Magnates trying their hardest, but what stand out for me with the wedding of Petra Ecclestone (daughter of Bernie Ecclestone) and James Stunt, in a nothing less than an Italian castle, is that it just seems to have a truly authentic style about it. The kind that money can't buy.
Having said that, obviously no expense has been spared. But I have seen many weddings where the sky is the limit and they just seem to miss.
Half of this wedding also includes experiences that money can't buy. Take for example being driven to your wedding in a Vintage Rolls Royce by Ex Formula 1 star (and very handsome) Jean Alesi. Or a wedding dress designed by Vera Wang herself. Or how about Eric Clapton singing for your first dance while your guests sip on Louis Roederer Cristal and Chateau Petrus. Or even the Black Eyed Peas firing up the dance floor.
Of course, anyone can hire the Black Eyed Peas for around AUD$2,000,000, serve Chateau Petrus for around AUD$5,000 a bottle, and call Vera in for a fitting for around AUD$200,000... so start saving!
Kate x
P.S. Kardashian who?