Winter Flowers | What's especially beautiful right now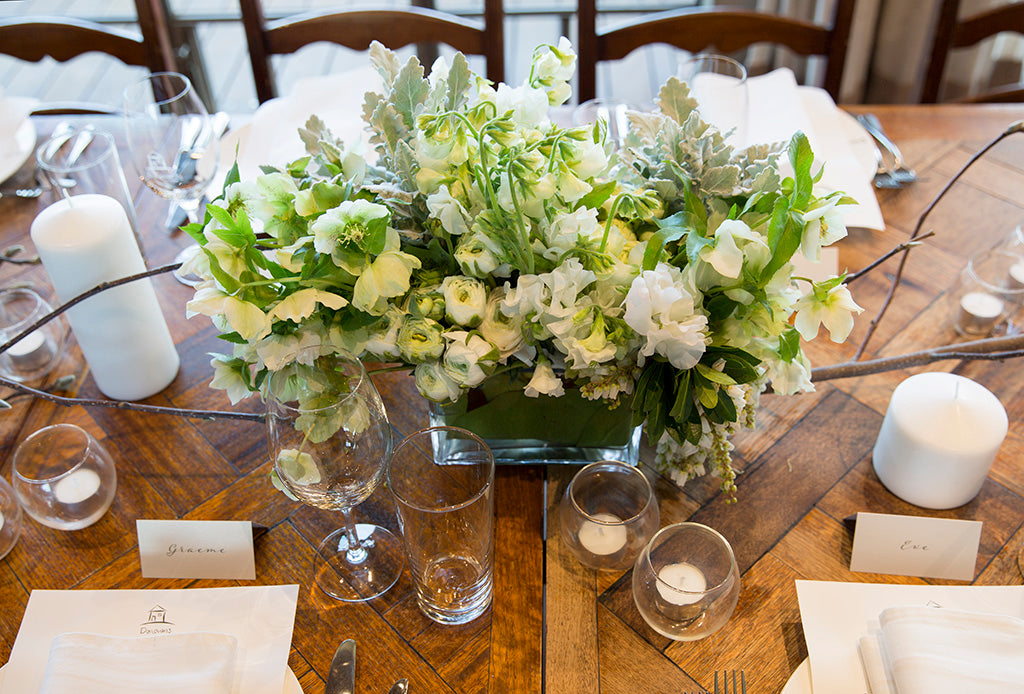 Winter in Melbourne might be especially cold, but a Melbourne Winter produces some incredible locally grown flowers which we absolutely love.
There's a particular elegance to the flowers that are available during our winters in Australia. Taking a look around our store at the moment, some of our favourite winter flowers include:
Double Tulips
Frilly Tulips
Freesias
Hyacinth
Daphne
Cymbidium Orchids
Hellebore
Erlicheer
Stock 
Sweet pea
Flowering Rhododendron
Grandiflora Magnolia
If you follow us on Instagram or Facebook you'll know we love seasonal flowers which are sourced from only the very best Victorian Growers. 
Double Tulips are a standout and not always available everywhere. They are such a simple flower but give so much enjoyment when you are watching them change form and bloom. You can expect our fresh, A-grade Tulips to last 5-12 days. Another Tulip variety we source is a Frilly Tulip which have a frilly edge at the top of their bloom. Frilly Tulips tend to change colour and double is size which is always fun! We also source standard Ice Varieties in a range of white, pink and red tones.
If you love fragrant flowers, you'll love our Daphne, Sweet pea, Stock, Hyacinth, Freesias and Erlicheer. All of these Winter Flowers have a unique floral scent to the flower and will add a beautiful scent to your home or business. There's something very special about fragrant flowers in a home.
Alternatively if you prefer foliage, you'll love our range of locally grown foliage which include Magnolia (Little Gem and Grandiflora varieties), Rhododendrons, Camellias and Ivy Berry Foliages. 
Be sure to pop into store to see and smell all the beautiful Winter Flowers and Foliages before Spring arrives!
Kate x