Best Flowers to Send for a Birthday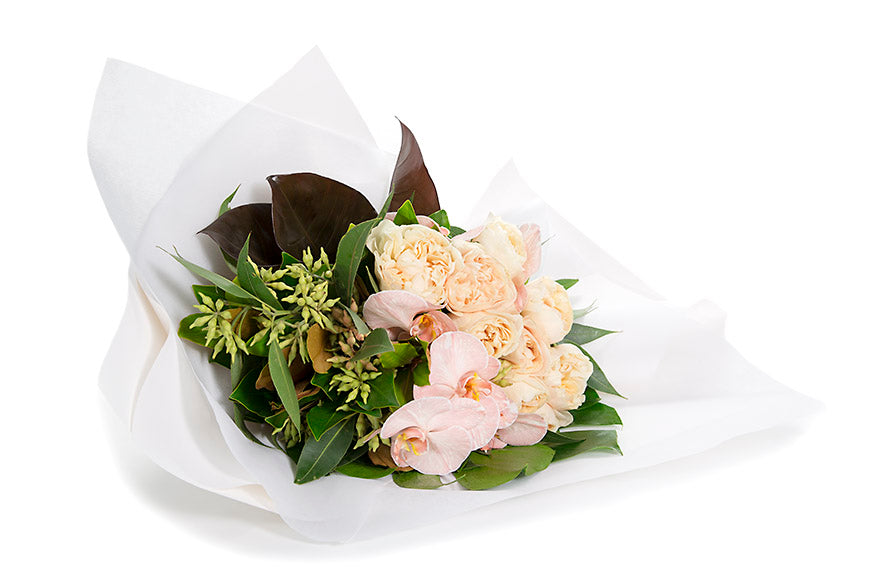 Whether you're near or far, birthdays are one of the best occasions to send flowers.
Sending beautiful birthday flowers say so much without saying anything at all. They let the person know that you're thinking about them, that you love them, and that you want to share the beauty of the world with them today and every day. What other gift compares to that? But if you're anything like us, perhaps you get a little overwhelmed when you walk into a flower store or view an online flower store. There are so many options to choose from, and it feels impossible to know which flower is the absolute best choice to send. Use this guide to discover the perfect birthday flowers for each person in your life.
What are the best birthday flowers to send?
Roses 

Roses are a great classic flower for all occasions, but yellow roses especially are incredible for birthdays because they symbolise friendship. They're fragrant, sweet and subtle and say to your loved one "Thanks so much for being there for me!" Birthdays are a time to celebrate what someone means to you and what better way to do it than with a bouquet that emits joy and friendship?
Lilies

Lilies are a classic and highly scented flower to send to a friend, a sister, a mom or a grandma. Any woman that has been a light in your life deserves a bouquet of lilies for her birthday! Lilies are a flower that represents happiness and positivity. Who in your life embodies that spirit? Is there someone who always picks you up when you're down? Is there someone who comes into the room and lights it up for every single person in it? Tell that person you appreciate them during their special day with lilies!
Orchids

Orchids are known for being one-of-a-kind and classy flowers. They're different than your standard bouquet of flowers and that means they're perfect for that special someone that you feel just a bit different about. Orchids convey something special, so tell a girlfriend, a fiancée or your wife "Happy Birthday" with a beautiful orchid in a unique colour.
Tulips

Are you absolutely infatuated with the birthday girl/boy and want to show them through flowers? Tulips are your go-to flower! They're a classic way to express true love in simplicity and style, while also letting the person know that your relationship is pure. Some of the best birthday flowers are those that symbolise an aspect of the relationship itself, so you'll be laying on the symbolism with these beauties. Don't forget to include a heartfelt card and you'll be good to go!
Disbuds

Disbuds appear almost like a mix between sunflowers and daisies – but in the most colourful way. And best yet, they're a wonderful way to tell someone "Happy Birthday!" because they represent cheerfulness and innocence. When you want to surprise someone with something colourful and long lasting in their home for their special day, this is the best way to do it. A bouquet of fresh Disbuds is a simple way to show someone that you care and that you're thinking about them as they grow one year wiser.
Their favourite flower

What better flower to give than their favourite flower? Of course, this requires you to know your favourite flower or to extract this information from them in a skilful manner if you'd like the flowers to be a surprise. Nonetheless, what's a better gift than someone being thoughtful enough to gift you one of your very favourite things? Whether they're daffodils, tulips, sunflowers or another variety, flowers come in all shapes and sizes just like people do. You can customise this gift for their birthday to their specific preference!
Final thoughts
Birthdays are a special time to celebrate. They're a day each year that we're able to step back and look at each of our loved ones individually and say, "Wow! I'm so happy to have you in my life." It is a time when you can show gratitude, kindness, and love through unique bouquets that really accent their personality and your favourite aspects of your relationship. When you know you want to send flowers, but you're stumped at which flowers to send, don't panic! There are a variety of birthday flowers in our online store to choose from that are perfectly based off of the meaning that the flowers themselves convey.
Kate x