Our Top 5 Tips for a successful Melbourne Flower Delivery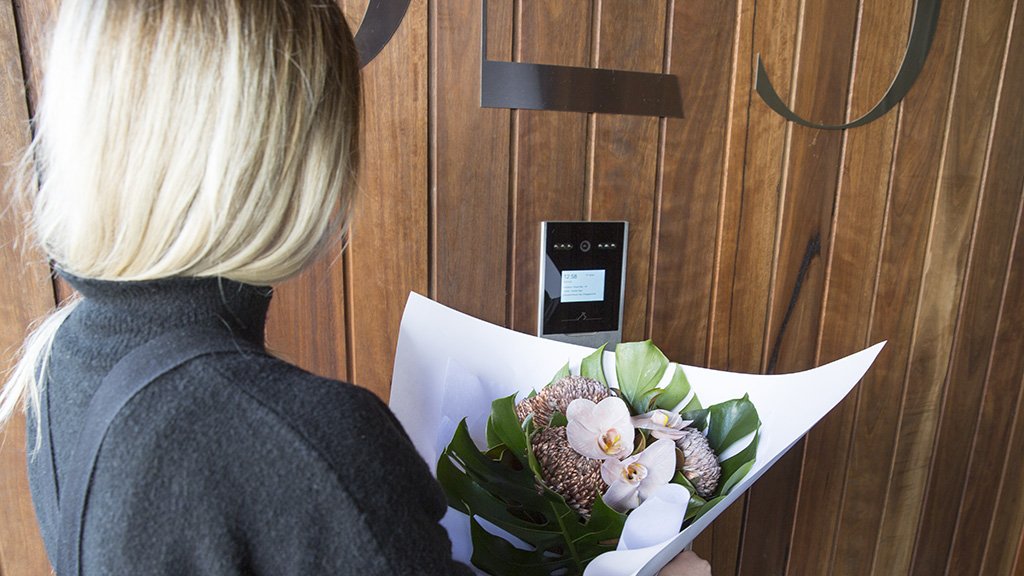 To help you through the process of ordering flowers online or over the phone for flower delivery Melbourne wide, here are our top 5 tips.
1. Beware of reviews
Many of the top search engine results for Melbourne florists are achieved by them paying search engine marketing companies, not necessarily by offering great flower delivery. If there are hundreds of reviews, step back for a moment and take a deeper look around - it's most likely that those reviews have been paid for, and often in an attempt to bury bad, honest reviews.
An experienced, passionate, and creative florist with an eye for detail will have build a genuine reputation for going above and beyond, and you can always feel confident that they will always handle your flower order with skill, care and finesse. They've achieved their success not through callas marketing, but by building a genuine following through hard work and commitment to their customers satisfaction.
2. Make sure the flower arrangements in photos are what you're actually sending
When you are looking for online flower delivery in Melbourne, choose a florist who can execute the exact design you have selected in their online store. At Kate Hill Flowers, for example, we design the exact gift bouquet, vase design or plant gift you have chosen. This will give you peace of mind and confidence when placing an online or phone order for flower delivery. Many florists have an online store that creates a rough idea of what you are sending, but many of them do not design exactly what you ordered, so you will never be certain what the final product will look like until it arrives, which often end in disappointment.
3. Couriers are the unsung heroes in the floral world
Choosing a florist who delivers flowers to every metropolitan area in Melbourne is great, but more importantly has a reputation for handling flowers with care. Many florists offer free or cheap delivery by using cheap and careless delivery companies who will rarely deliver your flowers on time or with due care. Kate Hill Flowers delivers to all the metropolitan suburbs in Melbourne, and our delivery drivers take great care of every order so it arrives on your doorstep in perfect condition. Our experienced delivery drivers have been delivering flowers for over 15 years, and they are passionate, professional, trustworthy and always deliver with a smile! You can count on their excellent customer service and integrity, and you will feel confident knowing they always go above and beyond to deliver your flowers on time.
4. Information is insurance
When you are ordering flower delivery, either online or over the phone, we recommend double checking all of your order details to ensure the process is smooth and successful. To fulfil your order, we require your full name, phone number and email address, as well as the recipient's full name and mobile number, and any delivery details that will help our delivery driver. We do our best to only call the recipient in an emergency, and will always try to contact you first. If the flowers are being delivered to an apartment, the recipient's mobile number is especially important to ensure there are no delivery issues. The more details and notes you provide us, the smoother your flower delivery will be. If you are sending flowers to a hospital, it is best to call and confirm that the hospital is accepting deliveries (especially during COVID). The hospital will also be able to confirm what ward or room number the recipient is in. It is always best to make sure the patient is still in hospital and has not been discharged!
5. Beware of order gatherers
You really want to choose a real florist in Melbourne. That means one who has a real physical store, not an order gatherer who passes on your order after taking a hefty cut off the top for the privilege. By choosing a real Melbourne florist, you can call them directly and speak with them in person about your order if need be, and gives you the opportunity to further ensure you are sending what you have paid for if need be. To reiterate, 'relay' or 'order gatherer' flower companies take a large percentage of your order as a commission. That means if you spend $100, the relay company will generally take a minimum of $20 out of the order for the privilege of passing it on to a florist to fulfil. Calling a real Melbourne florist for your flower delivery needs means what you order is what you get and there is no middle man sneaking out a cut.
Kate x