The peony. AKA 'Little miss popular'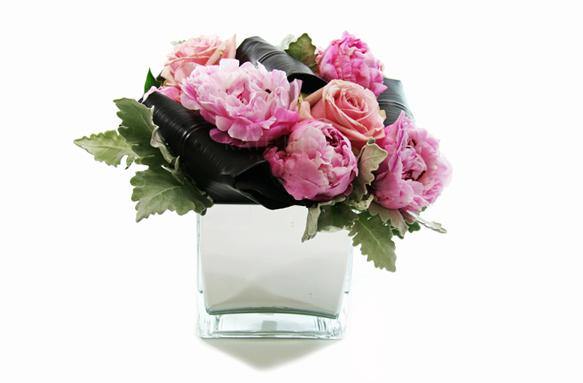 Peony (Paeonia) Roses have to be the most popular flower this time of year and it's easy to see why they are such a favourite.
There are two forms, tree and herbaceous species.
The tree varieties are the first to bloom in September (locally in Victoria) and the herbaceous varieties are sourced early October from New Zealand. Tree Peonies are much smaller and tend to only have a single layer of petals whereas the herbaceous varieties are much taller, fuller and more fragrant. Both species are available in many tones of pinks (pale, mid and coral) through to watermelon, dark red and grape tones.
Peony Roses are native to Asia. The Chinese herbaceous peonies are among the world's oldest garden plants. Chinese boys and girls exchanged them as tokens of affection in about the 6th century BC.
Peonies have a long and varied history in both the eastern and western worlds. People have used peonies as food and medicine as well as sources of inspiration for their artwork and in their gardens.
So why are Peony Roses so popular? Peony Roses are unique in so many ways and we always desire that which is rare! From their form and shape, to their stunning colour varieties and divine scent, it's no wonder every bride getting married in November wants them featured in their wedding.
Also because they are only in season for roughly 6 weeks of a year (from local suppliers) in November-December. Although, we are lucky to be able to source them from Holland in March when their season starts over there.
x Kate