How to Choose a Melbourne Florist from Overseas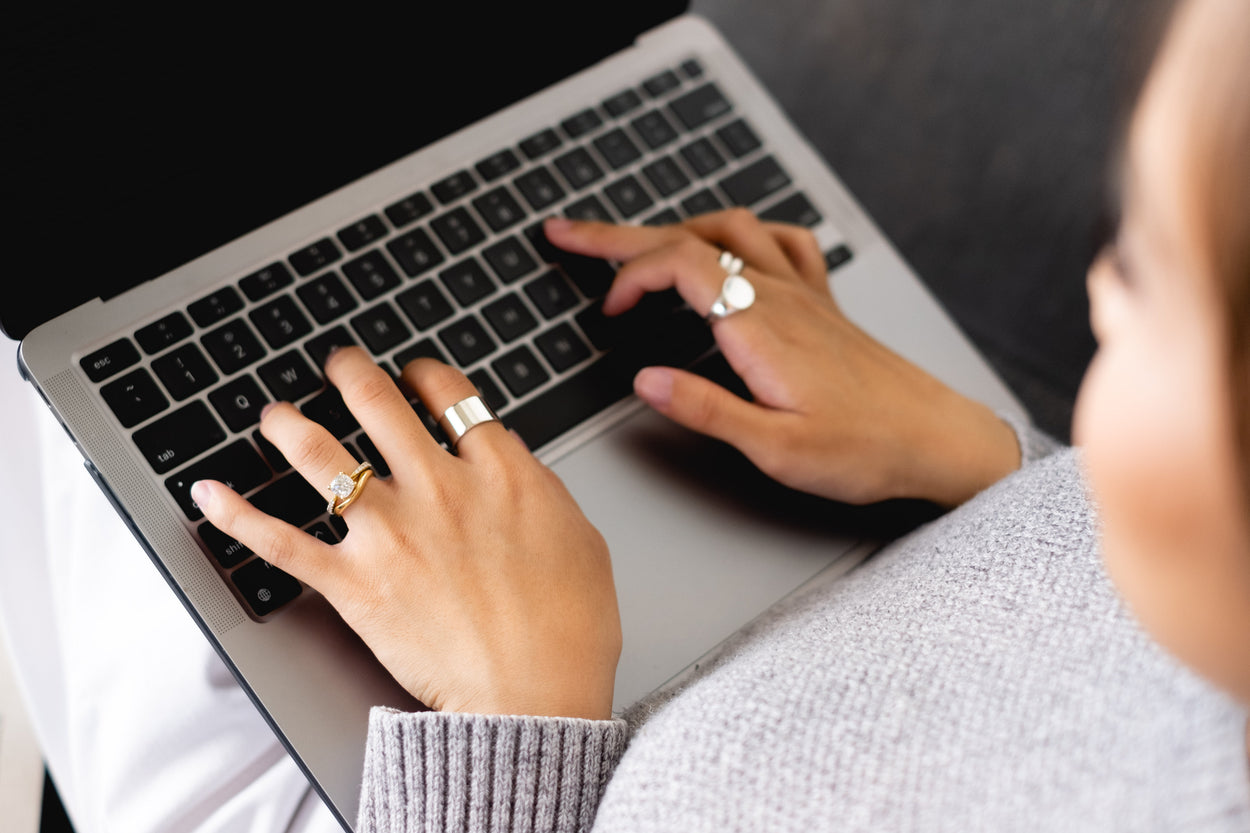 Do you have a loved one living in Melbourne who you want to send flowers to? It can be difficult to know where to begin. Most people start out by Google searching "Melbourne florist" or "best flower shop in Melbourne".
While this will yield results in the right city, you won't necessarily have the best experience. Here's your guide on how to choose a top Melbourne florist if you live overseas.
1. Beware of order gatherers


Image Credit: Flower Industry Australia 
An order gatherer is a middleman in the floral industry. They market themselves as a florist, but in reality, all they do is pass off the order information to a local florist to fill the order. They skim off the top when they "gathering" the order information and take payment, but they don't actually do any of the hard work.
Order gatherers gain customers by constructing an attractive and well-organised e-commerce website. They advertise photos of beautiful floral arrangements and "guarantee" quality. Unfortunately, because they make a profit by skimming, order gatherers tend to cut corners. They may make sacrifices with your order to lower the cost with the local florist.
In the photo, they may show you gorgeous varieties of white roses, purple carnations, baby's breath, sunflowers, and more. You may have picked out this combination specifically because your recipient loves these flowers or colours. Yet, when the order gatherer places the order, they request just white, purple, and yellow flowers in a vase — leaving the type of flowers entirely up to what the local florist has in stock. Furthermore, because they placed the order at a fraction of what you paid, the florist is also working under budgeting restrictions. The florist can sometimes have no idea that they're supposed to be recreating an image you have in mind.
Additionally, when the order is finally delivered looking far different than what the customer expected, they address their complaint to the local shop that filled the order. The issue originated with the order gatherer, but the florist is the one being asked to address an issue they never knew existed and in all probability, didn't cause.
Our advice? Always — ALWAYS — work with a local Melbourne florist who provides "what you see is what you get designs." We go into more detail about how this looks below. While an order gatherer may pop up first during your Google search, they don't provide the true quality you want to gift to your recipient in Melbourne.
2. Select "what you see is what you get" designs
When you order online arrangements, quality control is a common issue. In fact, there are so many reports of people not receiving what they ordered that people have compared ordering flowers online to online dating. Just like how your date may not match their profile picture, your flowers may look a bit misshapen or puny. Most people are incredibly disappointed by this — as they should be.
When you purchase something, you expect it to look how it was advertised. So, where are the florists going wrong?
In most cases, this occurs when someone orders from a name-brand national site, also known as an order gather (more information above). These orders get fulfilled by local florists in cities like Melbourne, but the details can get lost in translation.
Additionally, when you go this route, you don't necessarily have control over which florist fills your order. These companies often tap thousands of florists to hep them to fulfil customer orders. This means they could be using a low-rated florist in Melbourne or one that doesn't have the necessary flowers on hand. Because you didn't order directly through the florist, there's no guarantee that you're getting what you paid for. Most of these national sites will put a disclaimer on the order that they will send an arrangement that looks similar to the reference photo (although, they can't guarantee it'll be exact). In reality, they have no idea about the final product that's being sent to the recipient.
We recommend working with a florist who gives you what you pay for. This approach is in no way revolutionary — it's the bare minimum. However, it offers you the peace of mind to know that your recipient will receive a high-quality arrangement that you selected especially for them.
Florists that invest in their work are the ones that deliver the highest quality to their clients. This is a challenging field to work in because florists are handling fresh products with varying availability. However, a florist that forges close connections with their grower or wholesale is more likely to fill their orders to the correct specifications. If there's a shortage of a particular type of flowers, their shop is the most likely to get the necessary allocation. They have a relationship with the grower who knows that their connection will stand the test of time — it's worth keeping them in business. 
At Kate Hill, we work closely with both our growers and our clients to ensure our products match our photos as closely as possible. While substitutes may occur a couple of times per year (especially if a shortage occurs), our clients always know about them in advance. We reach out via phone or email to advise you of the situation and work to create a customised arrangement that you'll love gifting.
3. Learn to identify an order gatherer immediately
Once you know order gatherer exists, it becomes easier to spot them. Here are a handful of tell-tale signs that can help you avoid disaster. 
Beware of anything with an 'ad' icon
Google often displays 'Pay Per Click' (PPC) ads when you search for flower delivery in cities. However, you should be cautious when clicking on any ads. Always visit a florist's website and check to make sure you're ordering directly.
If you're placing an order over the phone, don't use an 1800/1300 number unless you know for a fact that a florist has one.
Order gatherers typically attempt to disguise their true intention behind their name. They may opt to call themselves something like the following:
o   Ava's Florals
o   Amy's Flower Shop
o   Rudy's Flowers
o   My Local Flower Shop
o   Flowers Sent Today
o   Get Flowers
o   Cheap Flowers
These names are intended to be misleading. They are not florists themselves but order gatherers skimming off the top. Do your research before selecting a florist for the best results!
Find their brick-and-mortar store
When you find a website that looks promising, go the extra step to see if you can find an address associated with the business. Do they have a brick-and-mortar store you could visit? This can easily help you differentiate the local Melbourne florists from the order gatherers.
Addresses are often listed on the bottom ribbon of a website or in the "Contact Us" section. If a florist has a brick-and-mortar store, they normally make it fairly easy to find their address, so potential clients can visit. If you're struggling to find an address, then this may be a red flag that one doesn't exist and you're viewing the website of an order gatherer.
4. Choose a centrally located Melbourne florist
You're starting to narrow down your search for a Melbourne florist. What's next on your list of criteria to find the best one? Location, location, location!
A florist that's centrally located is more likely to deliver quickly. This is important for a few reasons.
You'll enjoy your blooms for longer: When your florist delivers fresh blooms within days of your ordering, you're able to maximise the time you (or the recipient has with them). If you order from a larger retailer that must transport them to your area, then the flowers may be halfway through their lifespan before you're able to put them on display.
Your flowers will be fresher: Ordering locally means that you'll get fresh and in-season flowers. Most local florists only purchase in-season flowers because they don't have the budget to fly in out-of-season flowers from around the world like name-brand sites. This works to your benefit as a recipient. Flowers that are in season look better and last longer. Additionally, if you have any issues with the flowers you receive, your florist can immediately address these issues because they're local. 
Final Thoughts
Above all, choose a local florist in Melbourne because it helps support small businesses. This can help you cut costs, purchase fresher blooms, and boost the local economy. Local flower shops often work with local farms and suppliers to source their flowers, so it's a win-win for everyone involved.
For a Melbourne florist you can trust (even from overseas), we'd love to look after you with the best flowers at Kate Hill. We specialise in luxurious, modern floral arrangements and gifts, and we're always happy to help you craft floral art that is perfect for your recipient.
Kate x