What Happens If Flowers Are Delivered and No One Is Home?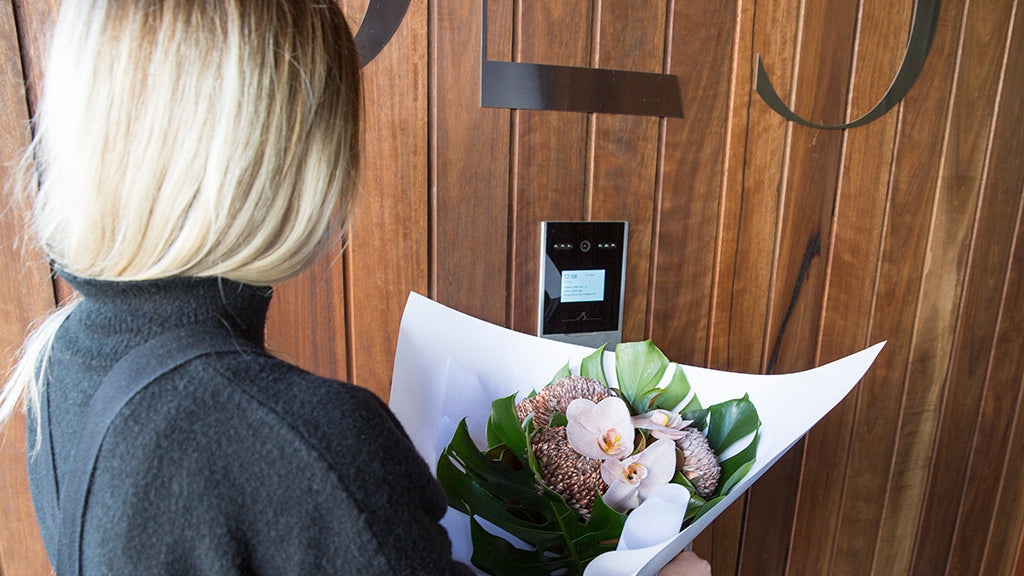 Knock, knock. Anyone there? It's a question that might cross your mind as soon as you hit send on that order for a big bouquet of flowers to be delivered.
If you happen to miss your flower delivery window, what will happen? Everyone knows that delivery windows can be tough, so if no one is home, then what? Will they be left there? Will they be received at all? Help!
Never fear. This has happened time and time again, and you can trust that there's absolutely a process if your flowers are delivered and no one is home to receive them. Keep reading for everything you need to know.
What's the process for flower delivery?
This will largely depend on the florist or flower supply through whom you order. Most of the time, flowers are delivered through couriers who have specific instructions on what to do with flowers if they cannot be hand-delivered. After all, florists don't want an issue with the order if the flowers were ruined because they're left outside in poor weather conditions or because they were picked up by the wrong person. In fact, leaving the flowers when no one is home could result in a number of poor outcomes. It's safe to say that your flowers won't just be left there.
If your courier gets to the delivery address and no one answers, what will most likely happen is that they will leave a note stating that a perishable item is available for collection at a specific address. It will then be up to you to come and collect it. Depending on the courier, they may even attempt to redeliver your flowers at another point during the day while they still have them but that largely depends on their other deliveries.
Would there ever be a time that the courier doesn't leave them at a collection point?
Yes, there absolutely could be, which is why it is important to check with the specific florist that you ordered your flowers through. Sometimes couriers leave deliveries with the reception desk for apartment buildings or another place that is deemed appropriately "safe."
How can I eliminate issues in the future?
If you find that you are often missing deliveries, considering writing a note about delivery when you're given the opportunity to write special instructions when ordering. It's unlikely that you'll be able to write a specific delivery time, but you can tell them about where to leave flowers or whether it's okay to deliver to a neighbour if you're not home.
The best way to understand the specific delivery process is to reach out to your florist ahead of time and ask for details. This way, you can be prepared if you happen to miss your delivery.
Final thoughts
Don't stress if flowers are delivered and no one is home! Florists go to great lengths to keep flowers safe and have couriers drop them off at a collection point for your pickup in most situations. Do your research ahead of time and provide special instructions if you're looking for a different kind of delivery option. 
Kate x