Spring Racing Carnival 2014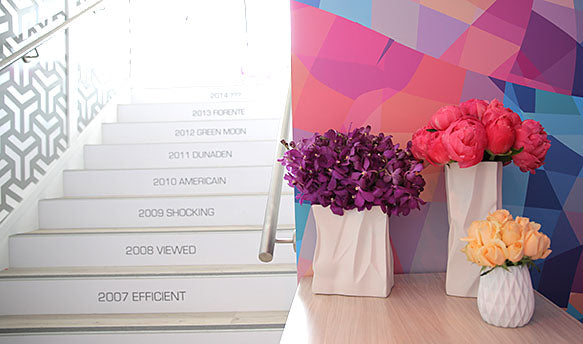 This year's brief for the Tabcorp Spring Carnival marquee florals was all about vibrant spring colours and geometric shapes.
After many months of planning, preparing, and sourcing the appropriate vases and blooms to meet the brief, the process of rolling it all out was so much fun and it's always an honour to work closely with the talented group of ladies from Event Planet.
We hand selected all of the flowers for each race day to ensure the blooms complimented each vase & area perfectly. Each race day featured a slightly different colour palette and varied flower varieties so guests were always surprised with each new day.
Flowers included Coral Peony Roses imported from New Zealand, as well as locally grown Pale Pink varieties, Sweet peas in pink, lilac and purple tones, fragrant Garden Roses, Lilac, Stock and Mokara Orchids in pink, fuchsia, purple and mango tones.
We also sourced vases from an exclusive overseas supplier to ensure that the white geometric ceramic vases were not a common vase and were strictly exclusive to Tabcorp.
We absolutely loved designing for Tabcorp and hope you love the flowers (and colours) too!
x Kate