Our Top 10 Favourite Rose Varieties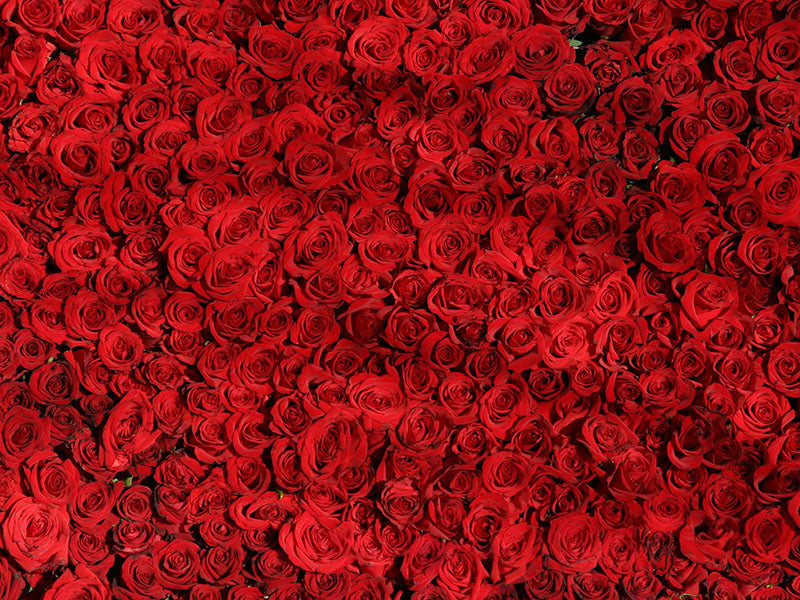 One of the most beloved flowers in history, the rose is by far the world's favourite flower.
There are over 300 species of roses and several thousands of varieties of roses worldwide with a complex history and family tree, each with its own lovely unique characteristics and features. 
Of all the roses available, you really can't go wrong with ordering any variation of these flowers for delivery, whether you're choosing flowers for your garden or picking out a bouquet for someone you care for. These are our top 10 favourite rose varieties. Roses are a timeless classic option, perfect for gardens and flower arrangements alike.
Categories of Roses
You can understand the characteristics of roses when you know the types of categories every variety of rose can fall into. There are many ways to classify a rose, such as its colour and blooms. Most experts use three standard categories to classify roses: Modern Roses, Wild Roses, and Old World Roses.
Old World Roses
Old World Roses are often referred to as antique or historic roses that bloom only once per season and have a strong fragrance. They tend to be extra hardy and resistant to diseases and pests.
Wild Roses 
Wild Roses are traditionally single bloom roses with a five-petal flower, and they are usually almost always pink. 
Modern Roses
Modern Roses offer a continuous bloom compared to Old World Roses and are much larger in size. Modern roses will have a large vase life, but they lack the fragrance that the Old World Roses have. 
Playa Blanca Rose 
The Playa Blanca is a soft white rose with a unique double heart within its centre. This gorgeous variety is named after the southernmost town of the Spanish island of Lanzarote after its pure white sands. The Playa Blanca rose is a wonderful addition to any wedding flower arrangement. 
Quicksand Rose
The Quicksand rose is a beautiful champagne-coloured rose with pinks and lavender undertones. This rose is often used in vintage themes and is one of the most sought-after roses in the wedding industry. The bloom's elegant cream and pink hues can pair well with any wedding's colour scheme. The Quicksand rose, being more of a neutral or blush tone, symbolises admiration and represents elegance and refinement. 
Secret Garden Rose
The soft, light pink hue of Secret Garden Rose is a timeless classic in any garden, secret or not. The petals begin at the stem with a silver lavender petal that blends outward to a darker-hued pink and softens at the tips. The texture and coloration of the petals are unique yet elegant and soft to the touch. 
Advance Rose
The Advance Rose is a classic pure white rose with gorgeous large blooms with many petals. This rose can last a long time in a vase and is a beautiful addition to mixed flower varieties. White roses symbolise and represent loyalty, innocence, and purity, making them a popular rose to be seen in floral wedding arrangements. They've also been known to symbolise eternal love and a fresh start. They are perfect for a bridal bouquet with such stunning appearance and beautiful meaning. 
Unforgettable Rose
Unforgettable is truly a classic rose with a big, beautiful, elegant shape and sweet fragrance. The traditional Unforgettable Rose blooms begin in a blush pink tone and change to a soft caramel colour as it blossoms. The Unforgettable Rose has a long vase life that allows you to enjoy the sweet smell and beauty longer than the average flowers. 
Wow Factor Rose
Wow Factor roses are a gorgeous varietal that adds incredible pops of colour to any flower arrangement. The rose comes in corals and shades of oranges and symbolises enthusiasm and desire. It can be the perfect rose to bring to someone you're excited to get to know or spend time with. 
Pink Floyd Rose
The Pink Floyd rose is named after one of the most influential English rock bands in music history. The large full blooms feature vibrant hot pink hues and provide an incredibly bright and consistent coloration throughout the bloom. Hot pink roses are known to symbolise compassion, love, and playfulness.
Carmine Classic Rose
The Carmine Classic rose features a stunning combination of red and pink hues throughout the double ruffled petals. This beautiful rose can add a unique touch to any flower arrangement. 
Winchester Cathedral Rose by David Austin
The Winchester Cathedral Rose is a lovely version of the Mary Rose, grown on a hardy shrub that is commonly used in hedges and borders. David Austin is known for his exquisite breeds of English roses throughout his 60 years of breeding. He now has over 200 varieties bred by David Rose, each featuring beautiful flowers and sweet fragrances, making them some of the most sought-after roses in the world. The roses are long-blooming and will bloom all season, featuring a vibrant pure white with the occasional pink hues. The large blooms deliver a sweet old rose fragrance with hints of honey and almonds. 
Sweet Avalanche
Sweet Avalanche roses feature a heavy petal count featuring soft pinks growing deeper as the petals make their way to the centre. Often this rose can be tinted with the slightest hints of green. The rose can reach up to 7 cm in diameter for a full rose that can last weeks in a well-cared-for vase. 
Roses are a timeless classic for any occasion and can be grown in various colours with different petal types and densities. Roses are the quintessential garden flower and are the top choice for creating beautiful flower arrangements.
Kate x