How to Choose Flowers that Complement Your Home Décor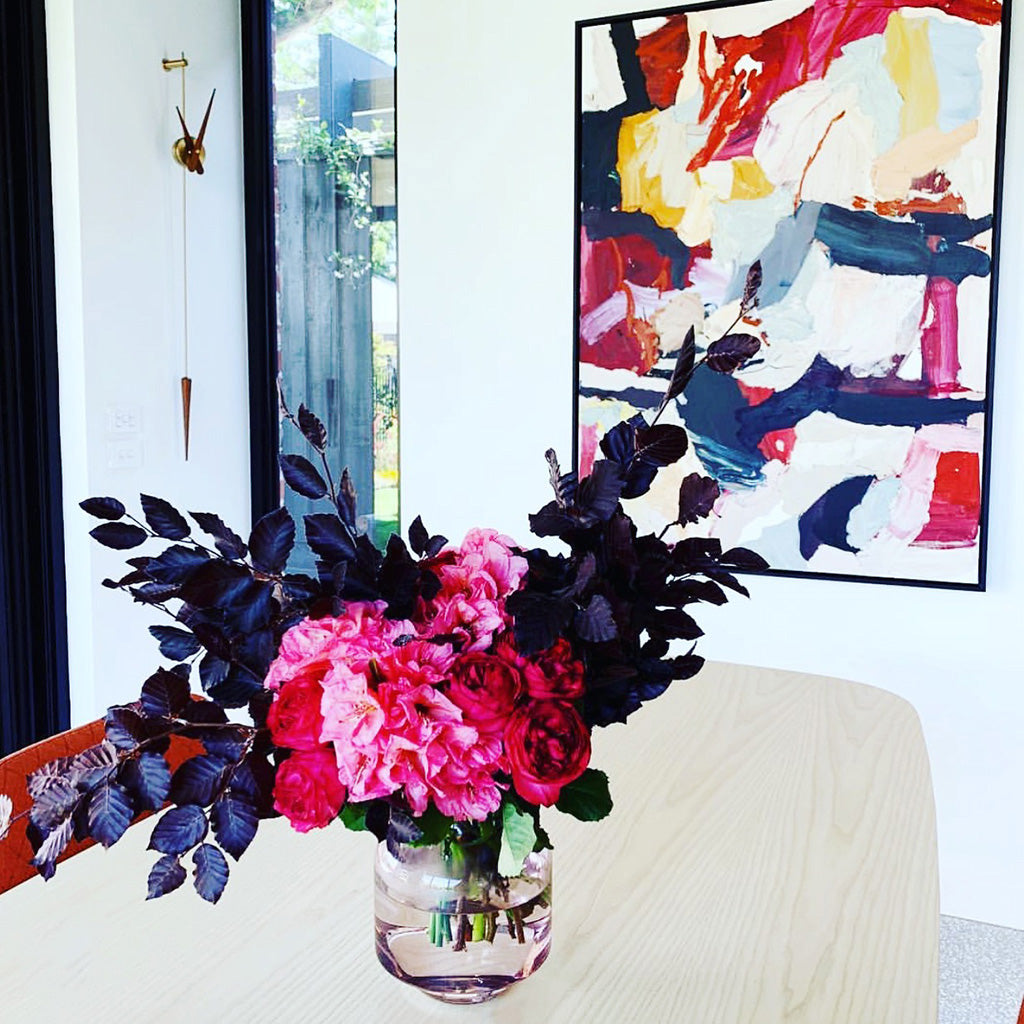 Florals in the home can be one of the best ways to decorate. When styled in the right way, flowers can highlight the existing décor while adding a whole new flair and energy to a space.
Yet, if you've never used flowers as a means of décor before, you may be at a bit of a loss at the best way to integrate them. It's not always easy to see how or where they fit. Keep reading for a guide to choosing flowers that compliment your existing home décor so that you can give your home a natural lift from the ordinary!
Real or artificial: the eternal question
Everyone loves real flowers because of the fragrance that they leave in a home. It's fresh and inviting, and it can literally liven up the interior of your home instantly. That said, real flowers can be cost inhibitive and pose a financial barrier to those who don't have the largest decorating budget. If you're looking for a lower maintenance and lower budget option, go for the artificial flower. However, if you're looking for a calming effect with natural fragrance and don't mind the upkeep or expense, nothing comes close to real flowers!
How to select the perfect flowers for your space
This is one of the most difficult elements of decorating with flowers, especially if you've never done it before. Unfortunately, there's no "perfect" flower that is one-size-fits-all in a home. A lot of it has to do with your preference and style within the space already. However, here are some general guidelines that will help you avoid a flower faux-pas if you're worried. 
Select flowers that fit your space physically. If you choose flowers that are too big or small for the space, they're going to look out of place. If you're placing flowers on a shelf or on a table, make sure they're proportionate to that table, so it doesn't appear overwhelming.
Pay attention to colour. There's no reason that you have to match flowers perfectly to the space, but if your general colour scheme is reds and golds, then purple flowers might not be the best choice. You want to choose an attractive bouquet that doesn't look out of place.
Decide how important scent is to you. Scent can make your break your space. Have you ever walked into a room that has an air freshener on blast? Or walked by a person who practically bathed in perfume or cologne? It's noticeable in the worst way. You don't want that to be your house. If you decide to go with fragrant flowers, make sure you go with bouquets here and there and not all throughout, so it doesn't overwhelm you or your guests.
Decide how you want to use your flowers
Now that you've selected what type of flowers you want to use; you can decide where in your home you want to use them. Before heading to the store, make a list of where you think you want to put them and the measurements of those spaces. It can get overwhelming when you're looking at a store full of arrangements, but if you have all the information about what you're looking for in front of you, then it can be easier to stay focused on the task at hand. You can also buy your flowers in bits and pieces if you want to see how different pieces work in a room before committing all at once. Here are some different types of arrangements that you may want to consider!
Table decoration: Table decorations are a classic. Whether you use them as a centrepiece at a kitchen or dining room table or in an entryway, your vase makes your home more inviting instantly. You can even get creative with the vase itself if you want to add a little bit of flair to match your home décor.
Wall décor: Sure, you can hang yet another picture on the wall, but why not swap that picture out for some floating shelves and flowers? It'll be a new way to add texture and elegance to your space with little effort.
Rugs: Alright, so this might not be with actual flowers, but using a floral rug is one of the best ways to incorporate a flower feel into your space. You'll be able to pull together the look and feel of your room when you have different flower accents on the walls, tables, and floor!
Final thoughts
Décor will always be a challenge for some people but learning how to integrate flowers is a whole new ballgame. It can open up the possibility for a fresh and fragrant household, and you'll love the feel of your home with nature in it. When in doubt, take it slow and play with different pieces. Also try adding flowers to different rooms and be sure to have fun with it as a creative exercise. Remember, it's your space and décor is all about finding what you're comfortable with and love most!
Kate x
Photography: James Greer / Thomas Archer Homes