Dressing Up The Ultimate Event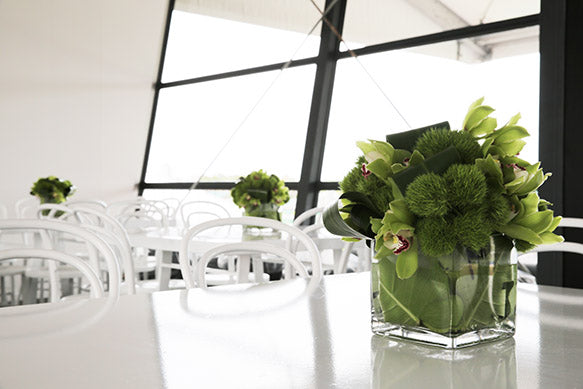 March was another exciting month in Australia's event capital and as usual it flew by!
For the second year in a row we had the privilege of being a preferred supplier to the Australian Grand Prix Corporation.
Growing up as a child in Adelaide with a father who is very passionate about F1 and Le Mans racing, it is nearly impossible for me not to get excited by this event.
I only have to hear a F1 car in the far distance (let's not get into the new sound or lack there of) and memories of being a little girl pulled through masses of F1 fans by my father's hand rush to mind. You have to remember I was lucky enough (or old enough) to witness the real legends of the sport 'Senna', 'Prost' and 'Mansell' battle it out!
This year we had the opportunity to work closely with a broader range of local and international clients to design for their GP events and marquees.
It really is an incredible operation to have an insight into. The organisational skills of the people that run this event are truly inspirational.
Prior to working on the GP I had taken for granted that there are full-time traveling teams of hundreds of event managers, designers, caterers and the dozens of staff iterations who work tirelessly around the world to bring this amazing circus to life and almost as soon as one Grand Prix finishes the organisation of the next begins. 
Here are some photos from this year.
Enjoy!
X Kate