How are Peony Flowers in season from May-June in Australia?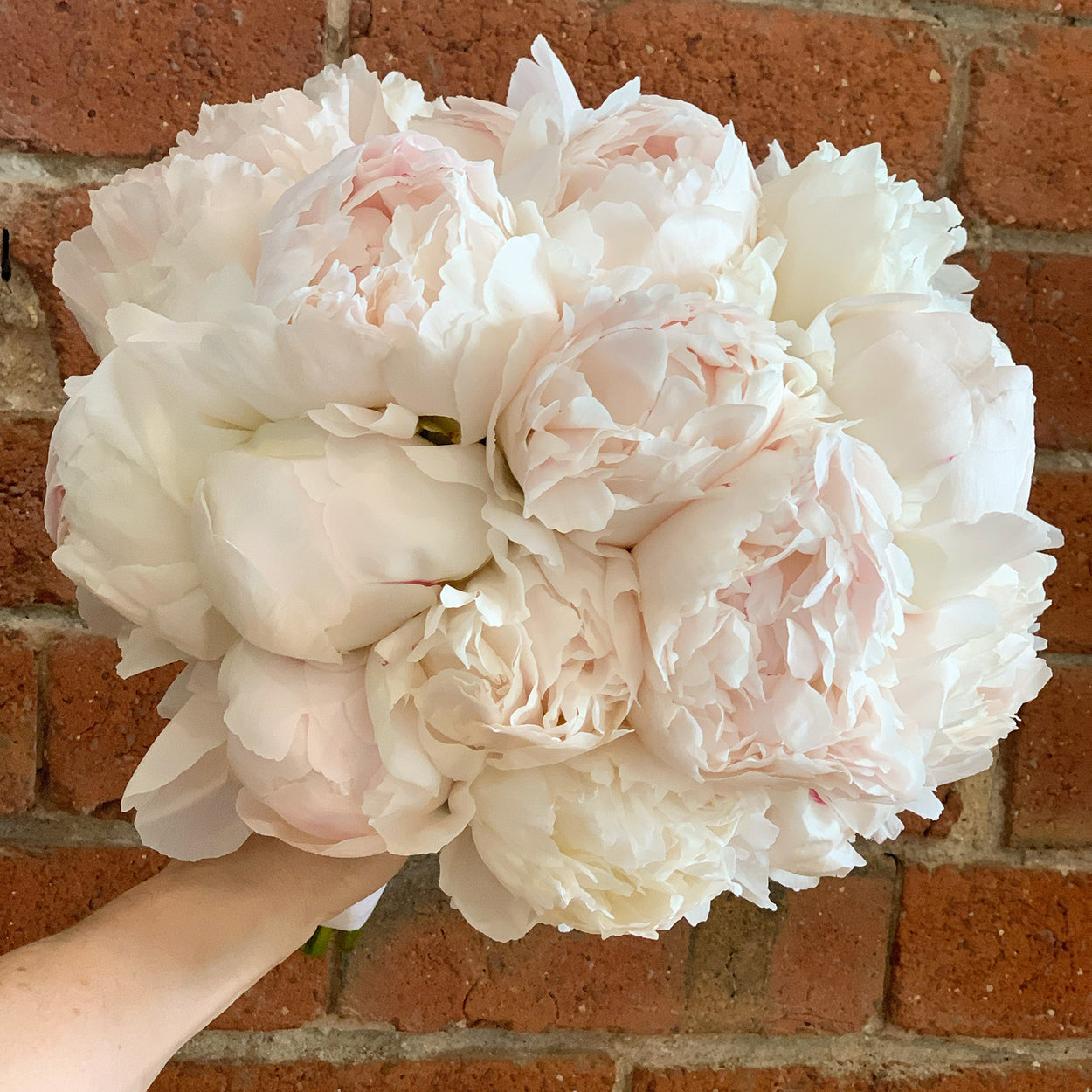 Ever wonder how Peony Roses are seemingly in season during our winter in Australia?
The Australian Peony Roses season starts in late October and lasts for approximately 6-8 weeks. The length of the Peony depends highly on the weather, as Peonies are grown outdoors and are exposed to the elements. While the outdoors is the ideal environment for the Peony to bloom, it of course also means that they are exposed to the rain, frost and harsh sun - all significant factors hat influence when the Peony Rose season commences and finishes.

In Europe, Peony Roses are in season in from May-June, hence our luck with being able to enjoy them in winter here in Australia. Within 72 hours of the Peony flowers being picked in Holland, we have them air freighted and displayed in our shop for sale. This enables our customers to have a 'double-hit' of Peonies over the course of the year, which is especially welcomed to brighten our homes during the cooler months in Australia.
Especially thrilled about this availability, are our May-June brides. Peony Roses are such a favourite flower when they are in season that some brides plan their wedding date around the Peony Rose season just to ensure this favourite flower featured in her wedding. 
If you are a newly engaged bride, I would still highly recommend booking a mid November wedding date if you want Peonies, as this is a more predictable time for the Peony Rose season. While possible, I still don't recommend relying on imported Peonies in May-June as the colours vary, season is unpredictable and prices are higher than a local Peony Roses. In saying that, if they mean a lot to you, we can always come up with a back up plan using a similar looking variety.
Our locally grown Peony Roses are mainly grown in Monbulk, Silvan, Woodend, Spring Hill and Geelong, so quite a broad area of Victoria. These areas are ideal for Peony Roses as the altitude is ideal and the conditions are consistent for them to grow. Due to Peony Roses being a very seasonal flower and grown outdoors (not in greenhouses) the weather plays a significant role in when the season starts. If we have a very cold and wet spring, the season will start later. It can be very unpredictable and varies each year. 
Another interesting fact about Peonies is that certain colours start flowering at different times of the season. Coral Charm and Red Charm are the first Peony Rose colour/variety to flower, then White Peonies and finally all the Pink varieties flush. Not all varieties are in season for the entire season duration so enjoy each colour while they are in season.

The Peony Rose is one of the most popular cut flower varieties around the world. If you love Peony Roses, you'll love the varieties and quality we source at Kate Hill Flowers. Be especially sure to keep an eye open for our Peonies in May-June and October-November. 
Kate x