Why happy birthday flowers always make the perfect birthday gift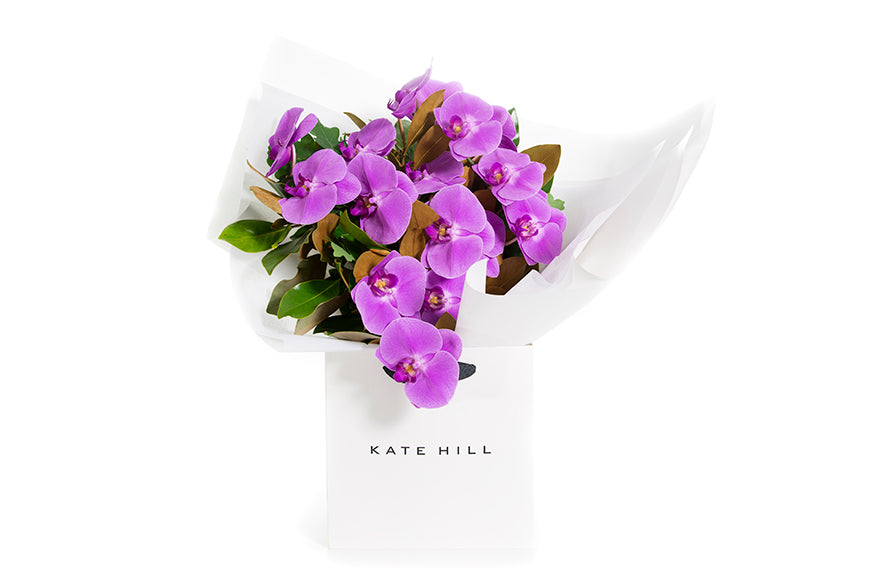 Stuck for birthday gift ideas? That's where happy birthday flowers come to the rescue.
We all have a friend or loved one who is notoriously difficult to shop for, because they already seem to have it all. When it comes time to celebrate their birthday, you want to show your love and admiration for them, but you don't want to gift them a meaningless present that will inevitably just become clutter in their home.
If you are hung up on finding a meaningful gift for someone who has all the material objects in the world, consider getting them birthday flowers. Not only will their beauty brighten their home, but they will send a lasting message that lets your loved ones know how much you care. Below, we will delve deeper into all the reasons why flowers are the birthday gift, as well as provide some tips for selecting the perfect type.
You can always send birthday flowers from afar 
One reason that flowers make the perfect birthday gift is that you can send them from anywhere in the world. If you live far away from a loved one but still want to let them know you are thinking about them on their special day, sending them birthday flowers is an easy and effective way to do so. Does your loved one's birthday fall on a workday? Sending flowers to their office is sure to brighten their day and beautify their workspace. 
Furthermore, while we recommend ordering your flowers for delivery as far in advance as possible, birthday flowers can make a great last-minute gift. Don't have time to go to the store to pick out a present and then have it mailed to your distant loved one? Simply call a florist who is local to them and delivers flowers and allow them to take care of the rest. You won't feel like you have to compromise on the quality of the gift if you forgot to shop in advance. 
People love experiences more than 'things' 
When you already have an abundance of material goods, the last thing you want is more "stuff" cluttering up your home. If your loved one already seems to have it all, then flowers are an ideal gift because they don't last forever, and they will not take up space in the long term. 
Most cut flowers only have a vase life of a few days or a few weeks. During this time, they will brighten your loved one's home and make their day every time the look at it, reminding them of your kind gesture. Then, when the flowers die, they can simply discard of them and store or refill the vase. If you want to gift them a longer-lasting flower, then consider an orchid. Orchids can live in a vase for two to three months if potted, and they require very little maintenance, so you will not be burdening the recipient with too much work in keeping it alive. 
Birthday flowers are personal 
The great thing about sending flowers for someone's birthday is that you can customise the order to be highly personal. You can send your loved one their favourite flower, or a flower in their favourite colour, or you can select a variety that blooms during their birthday month. This will prevent your gift from feeling generic, and it will demonstrate that you put a lot of thought into the present. 
You can also send a personalised note or letter with your flower delivery. This thoughtful gesture will mean more than any material gift you could buy in a store. Furthermore, many florists will allow you to pick out a special vase for your flowers to be delivered in. Pick a vase in a style your loved one admires, and they will be able to use it long after the flowers have died. 
How to Pick the Right Birthday Flowers 
With so many flowers to choose from, how do you know which to send? As mentioned above, sending flowers in your loved one's favourite colour or one that blooms during the birth month adds a personal touch, but you don't necessarily need to go this route. There are many flowers that make great birthday gifts, but it is important to factor in the nuances of each. Here are a few popular options:
Roses – Nothing says "I love you" like a bouquet of red roses, but these flowers usually communicate romantic love. Therefore, roses make great birthday flowers for a romantic partner, but they may not be the best choice for a friend or family member. If you want to send roses to someone with whom you are not romantically involved, consider white, yellow, or even pink varieties.
Lilies – Between their bright colours and beautiful aroma, lilies make an ideal choice for such a celebratory occasion. In fact, lilies symbolise happiness and positivity, both of which birthdays are meant to embody.
Tulips – One of the most iconic and beloved springtime flowers in the world, tulips are the perfect birthday flower for anyone who's birthday falls when the weather is starting to get warm, or simply anyone who enjoys a splash of colour! Tulips look amazing in vases, and your loved one will be proud to display them in their home.
Orchids – As mentioned above, orchids have a long vase life and require very little maintenance to keep alive, so they are a good choice for anyone who was not blessed with a green thumb.
Mixed Bouquet – If you want to send your loved one a truly unique gift, consider a bouquet that combines multiple different flower varieties. Bouquets can be simple or complex, and they are a great opportunity to showcase all of your loved one's favourite flowers or colours. Your local florist can help you arrange a truly beautiful bouquet. 
Make this birthday memorable with flowers
This year, consider ditching the forgettable present and get your loved on a gift that leaves a lasting impression. Flowers are one of the most effective ways to communicate your admiration for someone, and they are guaranteed to make your loved one's special day especially bright.
Kate x