Understanding the investment in a luxury wedding bouquet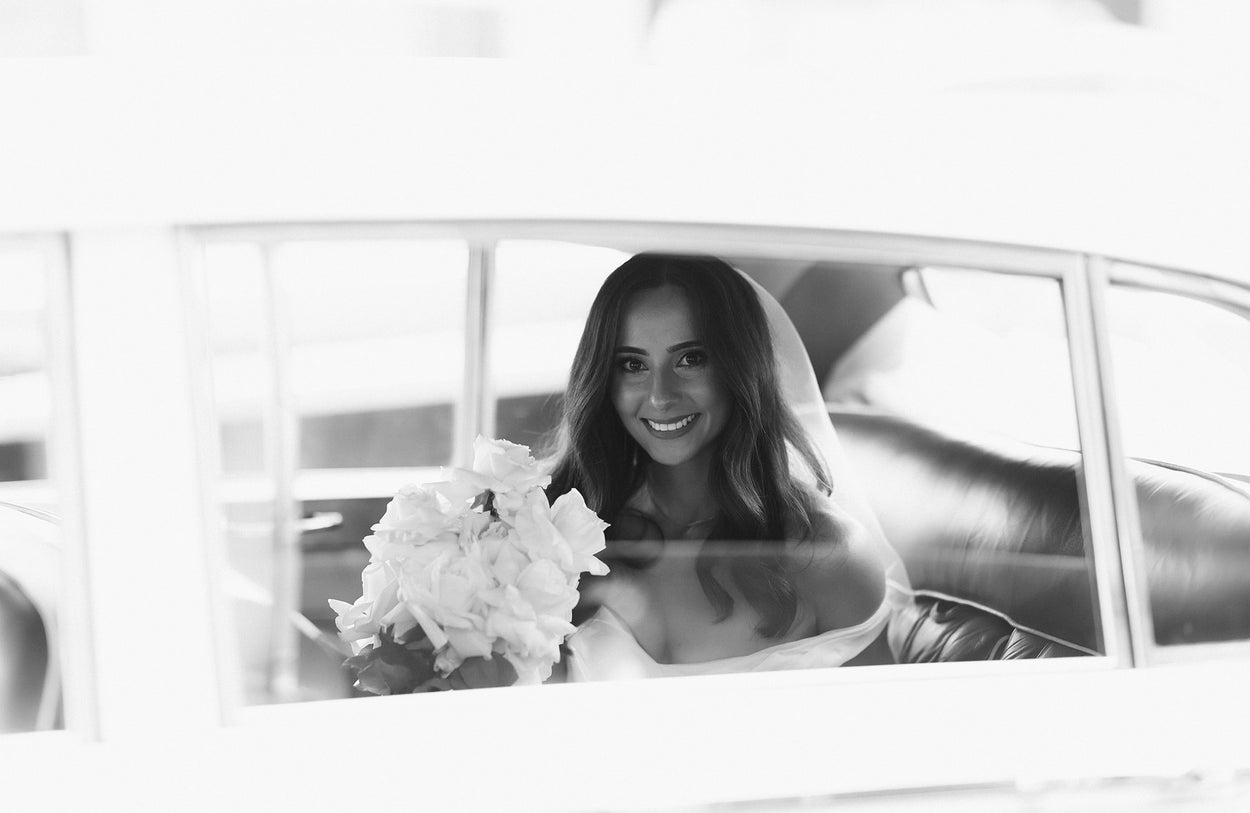 Along the journey to creating your dream wedding, every detail captured about you plays a role in expressing the essence of your love story on the big day.
And among the many elements of your wedding that express who you are, the wedding bouquet stands out as a symbol of beauty, tradition, and personal style. But why are these blooms more than just petals and stems? 
Firstly, a wedding bouquet is not merely a clutch of flowers. It's a carefully curated piece of art, designed to complement your dress, theme, and venue, adding depth and emotion to your wedding visuals. With Kate Hill Flowers, your wedding bouquet is an expression of your personal narrative, woven into each stem by skilled artisans who understand that your story is unique and deserving of nothing less than perfection.
The justification of the bouquet's price begins with the expertise behind its creation. Imagine a master florist, akin to a conductor of an orchestra, bringing together the harmony of the finest blooms. Your bouquet is the result of years of experience, an eye for design, and an in-depth knowledge of floral varieties. Kate Hill's team is composed of experts who specialise in the language of flowers, ensuring that each selection speaks to your heart's desires.
Beyond expertise lies the quality and source of the flowers. Kate Hill Flowers takes pride in sourcing only the finest blooms, favouring local growers where possible, which supports the community and reduces environmental impact. This commitment to quality means your bouquet features flowers that are not only stunning but also long-lasting, ensuring they remain fresh and vibrant throughout your wedding day and beyond.
Customisation is another factor contributing to the value of your investment. In a world where bespoke is synonymous with luxury, your bouquet is no exception. At Kate Hill Flowers, customisation goes beyond selecting colours and types of flowers. It's about tailoring every detail to your preferences, from the weight and shape of the bouquet to the scent that will forever remind you of your wedding day. The artistry involved in creating a bouquet that flawlessly suits your style and ceremony is a service that transcends a mere price tag.
Furthermore, the creation of a wedding bouquet by Kate Hill Flowers is a time-intensive process. It starts with a consultation, where your vision begins to take root. Then, there's the meticulous planning and ordering of flowers, coordinating with suppliers to ensure every petal is at its peak of perfection. The flowers are then conditioned and carefully preserved until the moment they are arranged. This process can span days, requiring a dedication to timing and detail that is unparalleled.
The preparation also involves elements unseen in the final product. It involves the structural integrity of the bouquet, the hidden wiring that keeps delicate blooms in place, and the perfect binding of the stems. These technical details ensure your bouquet looks flawless from every angle and endures the entirety of its role—from the moment you walk down the aisle to the final toss, should tradition hold.
Your wedding day is a celebration that will be captured in time, immortalised in photographs and memories shared for generations. The bouquet you carry is more than foliage and flowers; it's a centrepiece that stands out in every picture, complementing your joy and the ambiance of the day. At Kate Hill Flowers, we recognise that these moments are fleeting, and our bouquets are designed to be timeless, making your investment worthwhile as it enhances every snapshot of your love story.
Moreover, investing in a Kate Hill Flowers bouquet is a statement of supporting local artisans and the time-honored craft of floristry. It is a choice that reverberates beyond the confines of your ceremony, contributing to a tradition of local excellence and sustaining the vibrancy of Melbourne's creative community.
Lastly, consider the sensory impact of your bouquet—it's a cascade of textures, hues, and fragrances that engage your senses and evoke emotions. The scent of fresh lilies intertwined with the softness of rose petals, the vibrant contrast of orchids against lush greenery—these are carefully considered elements designed to enhance your experience and create an atmosphere that is undeniably romantic.
To the bride-to-be contemplating the beauty that is a Kate Hill wedding bouquet, know that you are not just holding a collection of flowers. You are embracing a masterpiece of craftsmanship, a reflection of your personal story, and a testament to the art of celebration. Your choice to invest in a bouquet from Melbourne's leading wedding florist is a testament to your appreciation for beauty, quality, and the memories you will cherish long after the last dance.
As you step forward to unite with your partner, let your bouquet be a symbol of the beauty and depth of your commitment—a visual vow that resonates with every hue and every petal. With Kate Hill Flowers, you don't just choose a bouquet; you choose a lifelong memory, exquisitely crafted to mark the beginning of your forever.
Kate x
Image Credits: Wild Romantic Photography