Things to consider when Choosing your Perfect Melbourne Wedding Florist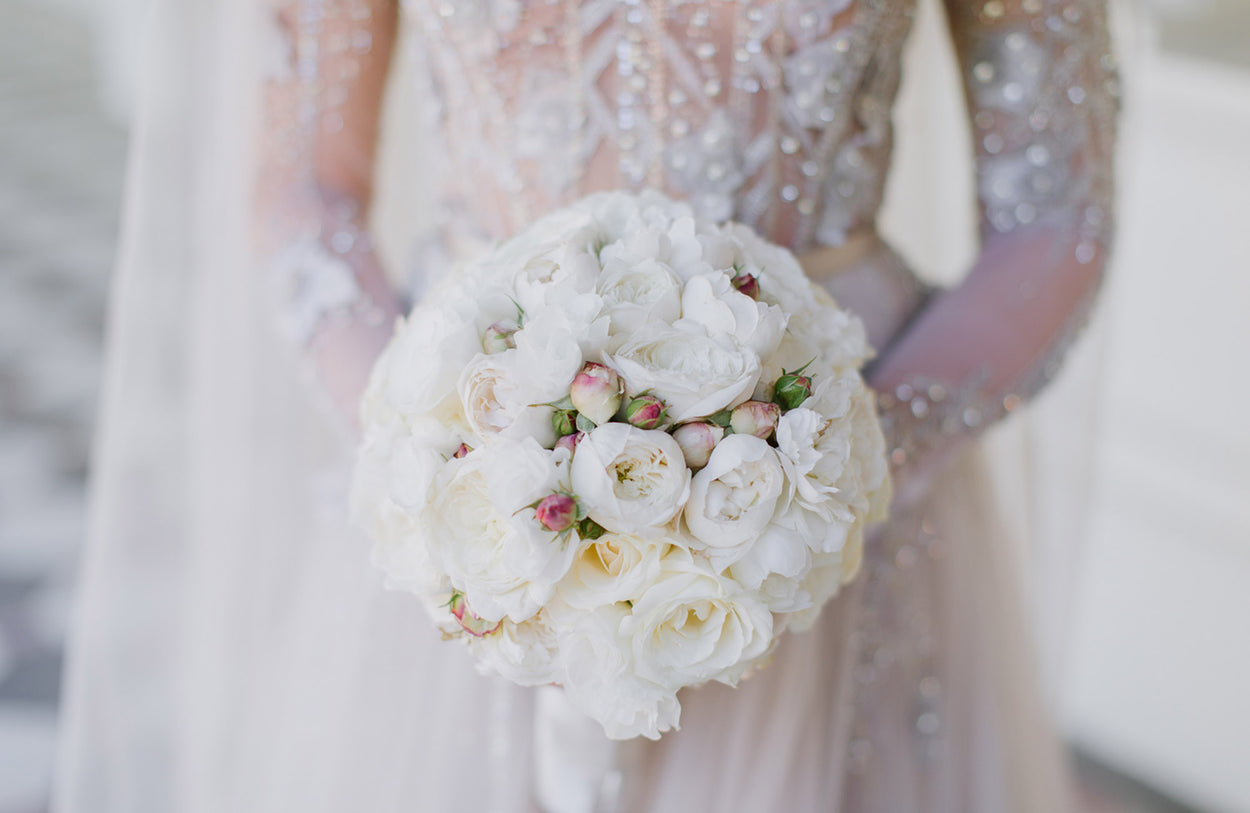 Your choice of wedding florist can make or break the aesthetic of your big day. So, how do you select the right Melbourne wedding florist amidst the myriad of options?
Let's delve into some key criteria you should consider:
Experience and Reputation
Experience often equates to expertise. A Melbourne wedding florist with decades in the wedding industry has likely encountered almost every theme, venue, and client need. This not only equips them with the knowledge to handle unexpected challenges but also hones their skills for delivering unique floral arrangements tailored to individual tastes, as well as understanding what works best in the venue.
Moreover, a good reputation is a testimonial of consistency. Be sure to check reviews, and perhaps even solicit feedback from friends and family who are (or have been!) married, even if the big day was many years ago!
Quality of Product
Half the beauty of a floral arrangement lies in the freshness and quality of its flowers. Check where the wedding florist sources their flowers from. Local, seasonal blooms often tend to be fresher than imported ones. Plus, using local flowers supports local growers and is environmentally friendly.
Additionally, during consultations, take a close look at the sample flowers. Are they vibrant and fresh? Or do they look a little on the tired side? Your observation will give you a good picture of what you can expect on your big day.
Longevity of the Business
There's something reassuring about a business that has stood the test of time. While there's no harm in choosing a newbie with a fresh perspective, a Melbourne wedding florist that has been in operation for several years signals reliability, trustworthiness, and a certain level of business acumen. Their endured success indicates that they've been doing something right over the years to win the hearts of Melbourne's brides and grooms.
Styling Services
Floral design is more than just putting flowers together. It's about understanding spaces, creating ambiances, and enhancing the venue's aesthetics (or even hiding it's faults!). A wedding florist that also offers styling services understands the intricacies of designing a cohesive wedding look that works to meet both your creative brief, and the hosting venues.
This is especially useful for couples who might not have a clear vision of what they want. Such florists can provide guidance, suggest themes that align with the venue, season, and personal tastes, and ensure that everything from the entrance to the table centrepieces radiates a harmonious vibe.
Versatility and Creativity
Melbourne, with its cultural diversity and contemporary European vibe, sees a plethora of unique wedding themes. Be it a bohemian beach wedding, a traditional church ceremony, or a chic urban setting, your wedding florist should have the creativity and versatility to cater to diverse needs. Their portfolio can provide insights into their range and adaptability. Don't hesitate to ask them about the most challenging themes they've worked on – it's a great way to gauge their creativity!
Communication
Your wedding florist needs to be a good listener. They should take the time to understand your vision, preferences, and concerns. Clear communication ensures that your ideas are translated into reality without any hitches. Moreover, they should be proactive in providing updates, suggesting alternatives (if a particular flower is unavailable), and clarifying doubts.
Budget Transparency
A professional wedding florist will provide a clear breakdown of costs, ensuring there are no hidden surprises. They should also be flexible enough to suggest alternatives that align with your budget without compromising the overall look.
Personal Connection
Lastly, trust your instincts. If you feel a connection with the florist, and they seem genuinely excited about your wedding and share your enthusiasm, it's a positive sign. This personal rapport can ease the planning process and ensure a smoother collaboration.
In Conclusion
Melbourne in home to some of the best wedding florists in Australia. However, finding the perfect match requires a blend of research, observation, and intuition. Keep these criteria in mind, and you'll be one step closer to having a floral dreamscape that resonates with your vision and leaves an indelible mark on your special day.
Kate x