Event Flowers Highlight | MCRI @ Bensimon Spirit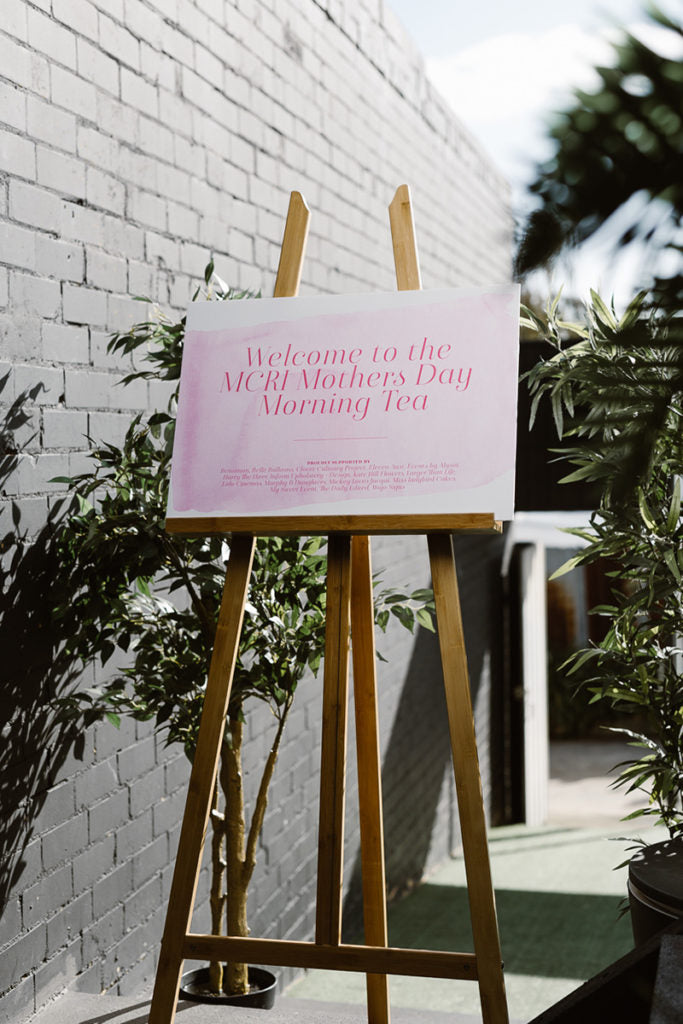 We were recently invited by our beautiful friends and neighbours, Bensimon Spirit, to support a very special Murdoch Children's Research Institute Mother's Day event held at the beautiful Bensimon Spirit property. The ladies were spoiled with a decadent morning tea, beautiful blooms and inspirational guest speaker, Jeanne Pratt, who dazzled the crowd with stories.
The entrance of the Bensimon Laneway featured a custom balloon installation which spilled out onto High Street, created by the talented Belle Balloons girls. As guests arrived at the rooftop location, they were greeted by a feature bar full of decadent morning tea treats catered by Clover Culinary Projects, Miss Lady Bird Cakes & My Sweet Event which all looked and smelt amazing. Fresh and fragrant blooms were placed throughout the bar, stage and tables to add to the elegant theme that Larger Than Life Events created.
The event was held to showcase awareness and support for the amazing work the Murdoch Children's Research Institute do for our community. Did you know that MCRI has a team of over 1900 talented researchers who have dedicated their time and resources into making discoveries to prevent and treat childhood conditions? The institute is over 30 years old and was founded in 1986 by Professor David Danks backed with the very generous support of Dame Elisabeth Murdoch. Their incredible work goes beyond research. MCRI are one of the only research institutes in Australia to offer genetic testing to find answers for families of children with previously undiagnosed conditions, using the latest genetic sequencing technology. They also conduct national newborn screening and allow children to access personalised treatments for conditions like cancer. You can see why it is so vital as a community to support such a institute as it helps everyone within our community.
It was our absolute pleasure to work along such an amazing list of suppliers and an honour to support such a fabulous event. Kate x

Photographer - Blossom Daisy Creative Venue - Bensimon Spirit Event Team - Larger Than Life Events Balloon Installations - Belle Balloons Catering - Clover Culinary Projects Biscuits - My Sweet Event Cake - Miss Lady Bird Cakes Stationary - Mickey Loves Jacqui Letter Press Furniture - Harry The Hirer Faux Flower Wall - Events By Alysia