5 Romantic Ideas for Valentine's Day in Melbourne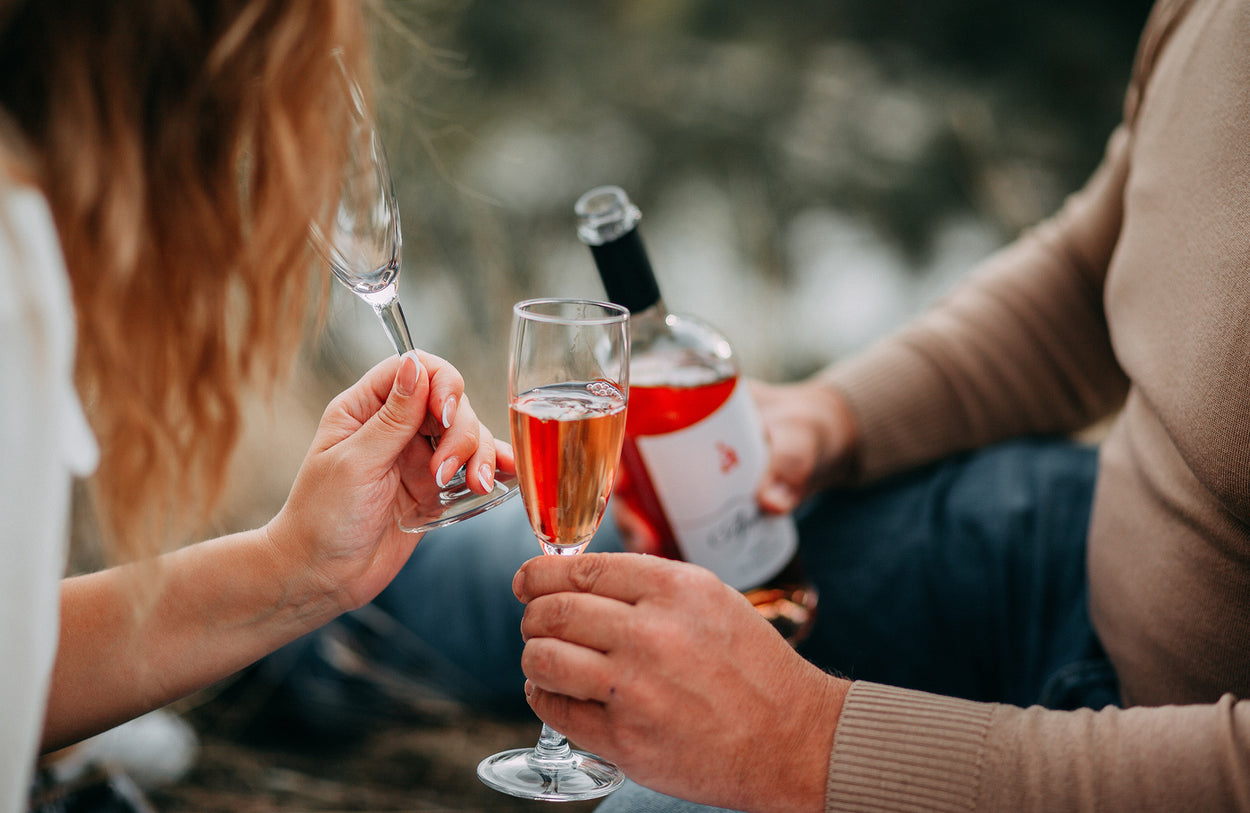 You've organised your unforgettable Valentine's Day Flowers from us, but now you're racking your brain for great activities to do with your loved one on Valentine's day. Don't worry, we've got you covered.
Whether you're in a budding romance or in a long and fruitful relationship, Valentine's day is here to remind you that love should be celebrated no matter the circumstances. Here's a quick history check – the holiday originated from the Roman festival of Lupercalia, which was celebrated in mid-February and was intended to ward off evil spirits and promote fertility. Over time, the holiday became associated with romantic love. Presently, February 14th or Valentine's day is a time for couples to express their affection for each other through gifts, cards, and special dates.
Melbourne, Australia is a popular destination for couples looking to celebrate Valentine's day in a romantic setting. The city offers a variety of beautiful spots that are perfect for a romantic date, from lush gardens to stunning waterfront views. So, you'll never run out of romantic ideas for Valentine's day in Melbourne, here are five ideas for activities that should be on your shortlist.
Picnic in Botanic Gardens or a Serene Park
Botanic Gardens are beautiful and serene, with a variety of flora and fauna that make for a romantic setting. The winding paths also create a peaceful atmosphere that can be perfect for a cute date.
Aside from the garden's natural beauty, you can also explore its center and there is often an ornamental lake. This is a popular spot to enjoy a natural view. Botanic  gardens also tend to have a couple of secluded benches and picnic areas that can give you some privacy.
Take a Hot Air Balloon Ride Over the City
For an unforgettable Valentine's Day experience, surprise your partner with a hot air balloon ride over Melbourne at sunrise. Witness the city come to life as you float gently through the sky, taking in breathtaking views of the skyline, parks, and waterways. After your flight, celebrate the occasion with a champagne breakfast, creating a lasting memory you'll both treasure for years to come.
Enjoy Picturesque Views at the Melbourne Skydeck
The Melbourne Skydeck has exquisite views of Melbourne's city skyline. The Eureka Tower is the highest public viewing platform in the Southern Hemisphere, and it offers a breathtaking panoramic view of the city from a height of 297 metres. This height provides a unique and romantic setting for couples to take in the city lights and enjoy a special moment together.
Another unique point is their elevator, which travels at 9 metres per second and offers an unforgettable experience as they ascend to the top of the tower. Once couples arrive at the observation deck, they can enjoy the stunning views of the city and document their experience.
There are also other activities you can enjoy at the Eureka Skydeck. This includes champagne flights and sunrise or sunset visits.
Experience a Night Cinema Night
Combine the magic of the silver screen with a romantic outdoor setting by attending a moonlit cinema night in Melbourne. A good example is the The Moonlight Cinema at the Royal Botanic Gardens. The Rooftop Cinema in the city centre also offers Valentine's Day screenings, complete with comfy bean bag chairs, cosy blankets, and delicious food and drink options. Cuddle up under the stars and enjoy a classic romantic film with your special someone.
Take a Sunset Cruise on the Yarra River
What could be more romantic than a sunset cruise along the beautiful Yarra River? Sit back, relax, and enjoy the stunning views of Melbourne's skyline as you sip on a glass of bubbly with your loved one. There are several cruise operators in the city offering Valentine's Day packages, complete with dinner and live music. Just be sure to book early to secure your spot on this unforgettable evening!
Conclusion
If you're starting to feel some panic about Valentine's day, you can relax knowing that Melbourne has a tonne of special spots you can visit with your partner. At the end of the day, making your partner feel special and appreciated is the number one priority. You can show this by simply writing a heart-felt letter to going as big as you want with your surprises. Just remember that Valentine's day is meant to celebrate love and the beauty that surrounds it.