From intimate private dinners through to grand scale Gala Balls, we have designed for events of every scale and budget. Expect innovative concepts, attention to detail & absolute professionalism from start to finish. We work with a national clientele of both private and corporate clients and understand the importance of providing professional, efficient service that always exceeds expectations. We have a passion to bring beauty and joy into every event we create and would love to be a part of making your next event truly spectacular.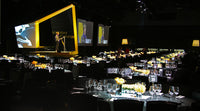 Unrivalled Professionalism
From the first moment you contact us you'll notice we're different. We're passionate about being the most professional business of our kind.
That translates into you putting your energy where it's needed most, not worrying about the flowers.
make the budget work harder
Our buying power means not only better value, but better quality. Quality that people notice. Quality that reflects directly on you and your brand.
We're specialists not generalists, and the people that matter always notice the difference.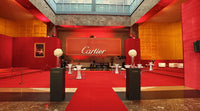 Innovative Design
Our strength lies in our contemporary design aesthetic, known for being innovative while remaining timeless and elegant.
In a world of social media regurgitation, we love nothing more than delivering a fresh creative direction that sits in perfect harmony with your brand.