Wedding Flowers Highlight | Kirsty & Robbie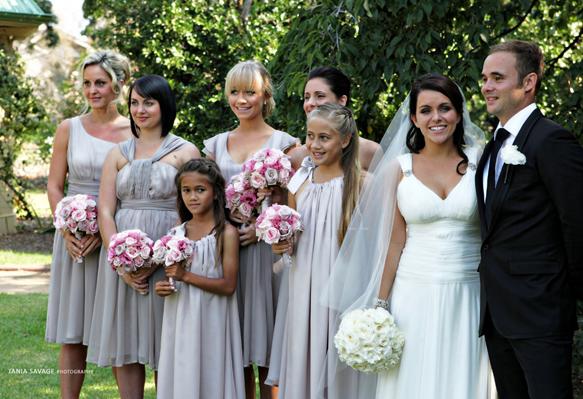 March is such a beautiful time of year to get married. Flowers are plentiful and the days are still mild. Add a beach side location into the mix and you have a recipe for 'wedding magic' that's hard to beat.
I have had the pleasure of styling weddings and events at Sails on the Bay for many years now. 'Sails' is located right on the beach in Elwood and we are always delighted to have the chance to work with brides in such a beautiful setting. After receiving a wedding enquiry from the lovely Kirsty Fuller (who is actually part of the family that runs Sails), my usual feeling of delight turned to a feeling of absolute privilege.
The family have owned the stunning beach side venue for over 18 years and have worked with just about every wedding supplier in Melbourne, so I naturally felt extremely honoured to be chosen to be a part of this event.
Kirsty and Robbie are one of those couples who are impossible not to like. Having worked with Kirsty and the team at Sails many times before, we hit the ground running and I could sense from the very start that this wedding was going to be amazing. To say that Kirsty knows the venue well would be an understatement and she had already set a beautiful styling direction for her big day.
I had goose bumps when the Kirsty showed me her gown sketches and immediately knew the exact style of bouquet to create for her. Her bouquet ended up complimenting her gown beautifully and featured white roses, white lisianthus and white gardenia blooms.
The bridesmaids and flower girls were styled in mixed pale pink tones. The theme was 'glamour with a beach feel' for the reception and was achieved with the incorporation of mirrored runners, crystal candle sticks, masses of candle lights and symmetrical cube vases styled with dense arrangements of white blooms. The floral colour palette was to white on white which looked so fresh and clean in the venue.
The tables featured Kirsty's favourite white blooms that included white roses, white Lisianthus and white freesias.
Please enjoy these photos captured by the lovely Tania Savage.
x Kate