Wedding Flowers Highlight | Teagan & Jesse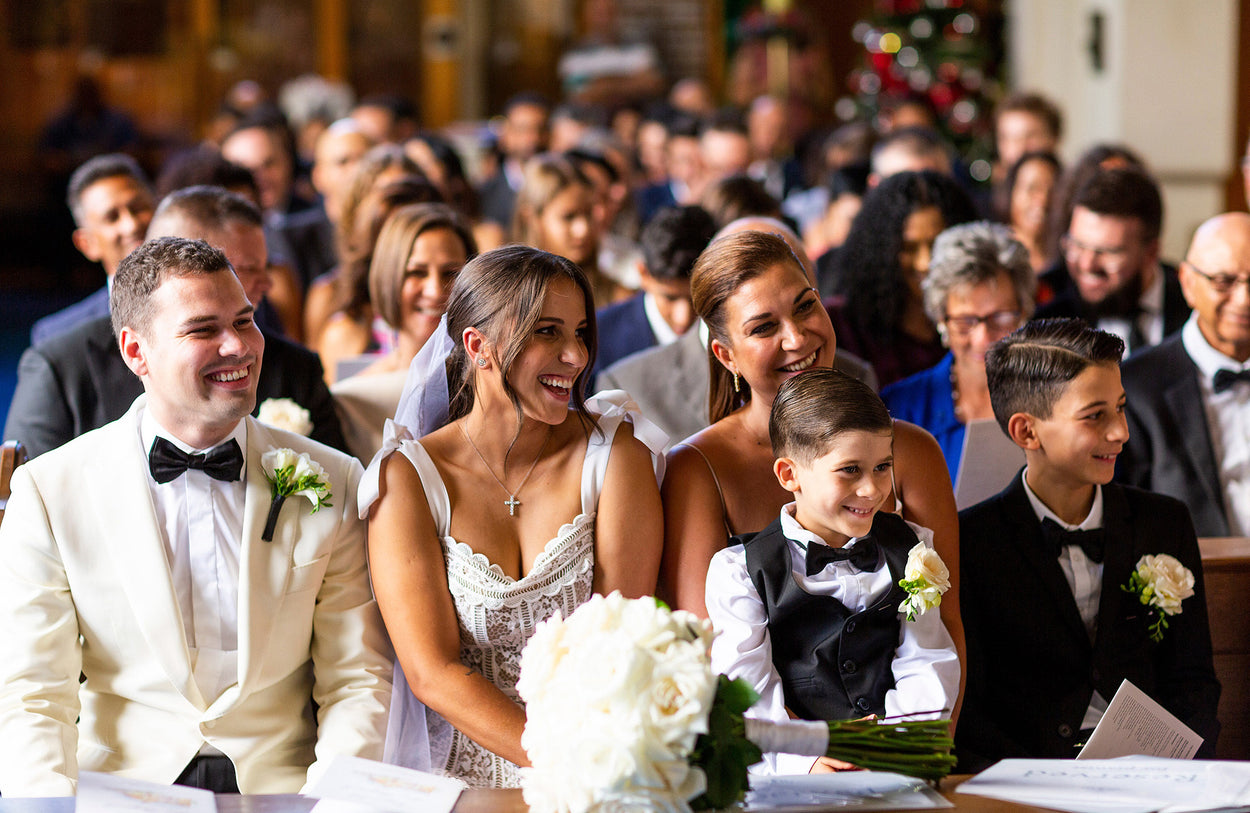 The 2020 wedding season kicked off with some stunning wedding flowers in one of our favourite Summer weddings. It was great to start the year on such a beautiful and memorable note, and we will be forever grateful to be a part of Teagan and Jesse's wedding. 
I first met Teagan and Jesse  via a Skype consultation a year before their wedding date, as the couple (originally from Melbourne) were living overseas in London at the time. For anyone planning their wedding from afar, rest assured that we go out of our way to make the planning process easy, fun and stress-free. We completely understand that planning a wedding from afar adds stress so for our overseas clients I'll always go above and beyond to shuffle my schedule to make meeting times to suit the client.
Teagan and Jesse chose a wedding style of 'luxe sophistication' that suited perfectly. Teagan wore a magnificent Ellie Saab gown. The lace and the details within the gown were absolutely stunning! Teagan didn't follow trends and chose to follow her heart with her wedding which I love. And Jesse looked absolutely dapper in his white tuxedo designed by talented P Johnson.
The beautiful couple celebrated their wedding day on Saturday 11th January 2020 at one of our favourite Melbourne venues, The Deck at St Kilda. Melbourne had put on the most perfect Summer's day for the couple and from the minute our team arrived to bump in and style the flowers, we knew their wedding day was going to be a very special Melbourne wedding. I love The Deck for its understated elegance, sophistication and epic catering. Not to mention the team behind the scenes are always so professional and lovely to deal with. It can make all the difference on the big day, and often a couple won't find out about this x-factor until they enter the venue on their big day.
I personally designed Teagan's bridal flowers, and again Teagan wanted something a little different. Each of her 4 bridesmaids carried a bridesmaid bouquet featuring one flower on mass. Teagan's bridesmaids carried white Freesias on mass, a pure White Phalaenopsis Orchid bouquet, a White Lisianthus bouquet and a White Rose bouquet. For Teagan's bouquet, I designed a long stemmed White Rose bouquet featuring locally grown Advance and Amylou Roses which smelt divine. Simple, timeless and elegant bouquets. The boys boutonnieres featured a Rose and Freesia wired cluster. 
For the reception venue, we created a statement entrance design piece to welcome guests to the wedding and set the mood. Teagan and Jesse gave us creative freedom to style the venue so this meant the Welcome Design, Cake Table, Bar and Tables were customised on the day. Throughout the venue we featured seasonal blooms in whites and greens with a pop of champagne. This hint of champagne in the garden roses and phalaenopsis orchids complimented the venue hues. At the end of the event, guests were given all the beautiful flowers (including the vases) so there was no waste or confusion at the end of the event.
Here are some of the wonderful suppliers from the Teagan & Jesse's beautiful wedding day:
Venue https://www.instagram.com/theprincehotel/ https://www.instagram.com/princedeck/
Photographer https://www.instagram.com/louloumemphis/
Videographer https://www.instagram.com/moonandbackco/
Gown https://www.instagram.com/eliesaabworld/
Suits https://www.instagram.com/pjohnsonfemme/
Cake https://www.instagram.com/figandsalt/