Wedding Flowers Highlight | Natalie & Damon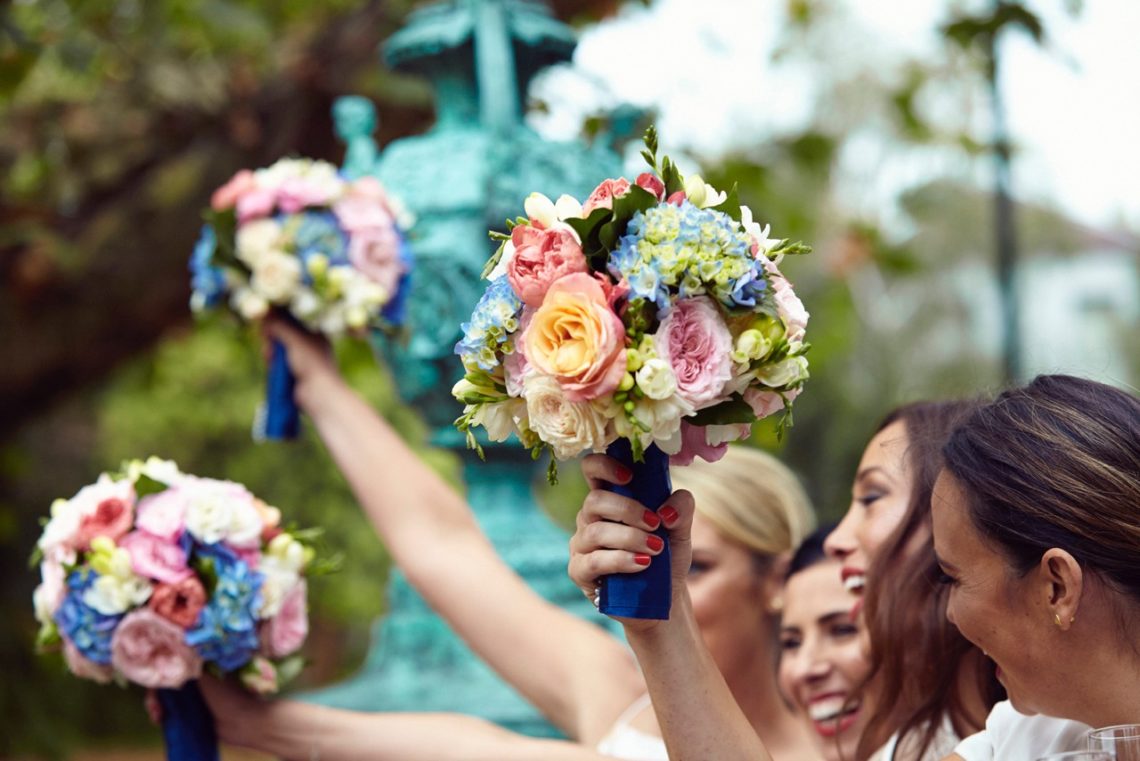 Today's Wedding Flowers Highlight is of our very beautiful couple, Natalie & Damon, who celebrated their summer wedding at the picturesque Carousel on Albert Park Lake.
I spent time before the big day getting to know the couple to understand what they were visualising for their wedding, then made it my goal to go above and beyond to transform Carousel for their dream event.
They love colour and wanted a really fun yet stylish wedding, so I translated that into a colourful custom Flower Wall as guests entered the venue. We built a 2 metre by 2 metre wall structure and covered the entire facade in fragrant summer blooms in magenta, pale pink, watermelon, mango and peach tones. It looked and smelt amazing!
Guests were overwhelmed as they entered past the flower wall and then later in the evening had fun taking photos in front of it with additional props.
We filled each guest table with dense groupings full of varying-sized short vases in bright pastel flowers, which guests enjoyed taking home after the event. We covered the room in flowers, even embellishing the hanging seating chart.
Nat's natural garden bridal bouquet was created with locally-grown ivory white David Austin Garden Roses, white Lisianthus blooms, white Freesias, white flowering Jasmine and white Hydrangeas, which smelt amazing. Her bridesmaids' bouquets featured pastel colours in blue, soft pink, peach, watermelon and ivory to compliment their gowns.
Thank you, Nat, for your kind words below. We absolutely loved designing your wedding flowers.
"I can not express in words my gratitude to you and the team for making our day look and feel so special. It was honestly the best day - I wish I could do it all again. We had so much fun and everything was perfect. There was so much love and happiness and we both felt so blessed to be able to share the occasion with our family and best friends."
Kate x