Tips for sending flowers on Mother's Day 2021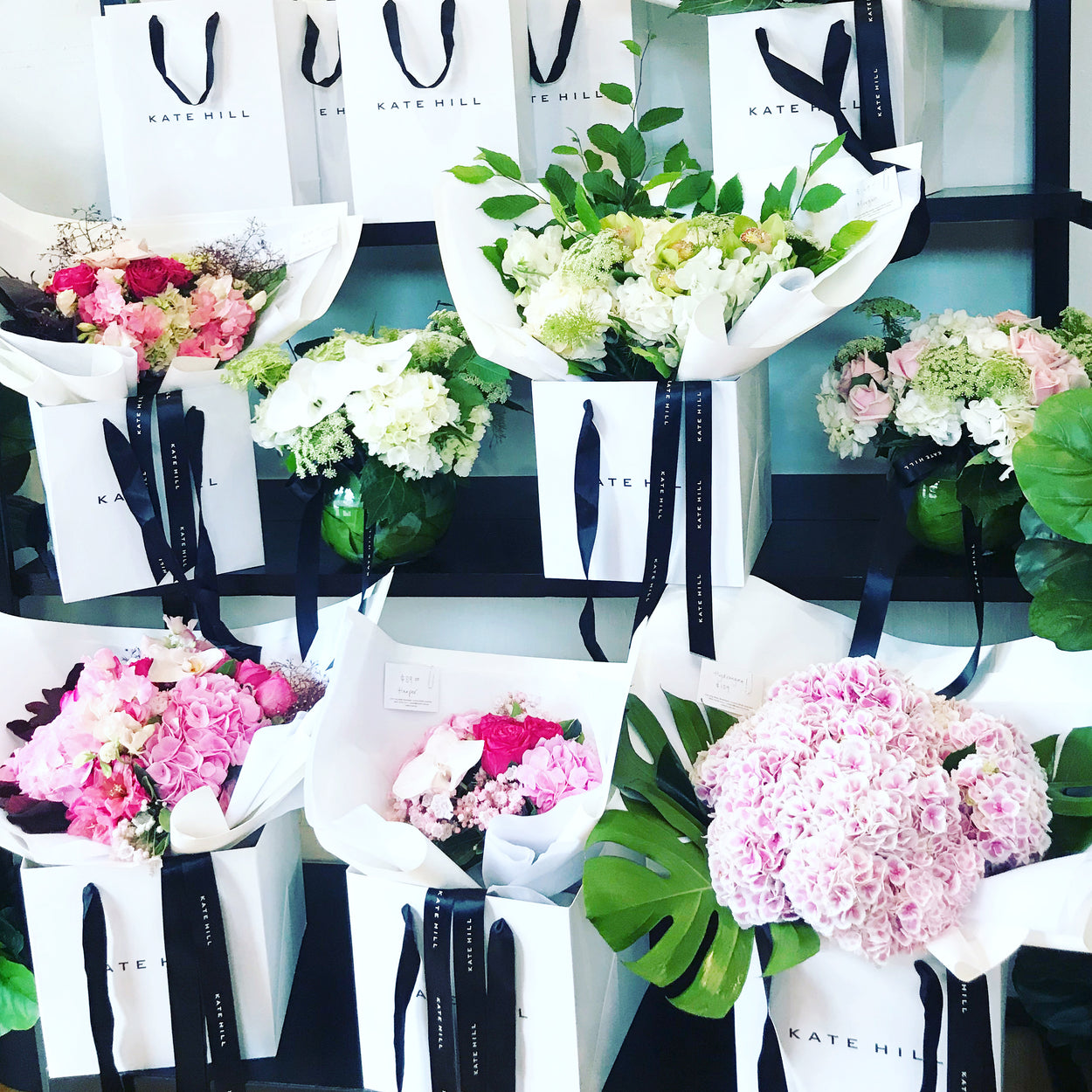 It wouldn't be Mother's Day without an abundance of flowers being delivered to say thank you to all those amazing mums for their love and hard work.
This year, we celebrate our mums (and mother-like figures) for Mother's Day on Sunday, 9 May 2021. There's nothing your mum will appreciate more than a fresh delivery of Mother's Day flowers on her special day, so in this blog, I'm going to share what flowers are in season and most beautiful in May, some helpful Melbourne flower delivery tips, and what not to do when placing your order for flower delivery.
Mother's Day is celebrated in Australia on the second Sunday of May each year. The holiday was created by a woman named Anna Jarvis, who held an intimate memorial service for her own mother on Sunday, 12 May, in 1907. Soon after, the annual celebration took off all around the world, and is today celebrated in Canada, the United States, most European countries, Australia, New Zealand, India, China, Japan, the Philippines and South Africa. 
 Green & White flowers are always an elegant favourite
Mother's Day falls on an earlier date in the United Kingdom, as they celebrate the holiday in line with the Easter calendar on the fourth Sunday during Lent. This was when Christians would visit their "mother church," which is why they often refer to the day as Mothering Sunday.
Spoiling your mum with flowers and gifts on Mother's Day helps you show her love, respect and admiration for all that she does in life. It is a day where you should let her sleep in, spoil her with breakfast in bed, gift her with a handwritten card, and pick out a special gift for her, such as fresh flowers. Spoiling your mum with fresh flowers is a powerful way to show your love for her.
Pretty little flower bouquets ready to hit the road and make mum's day!
To help you treat your mum this Mother's Day, we will have an abundance of beautiful floral gifts for you to choose from. Our gift options include everything from simple bouquets of locally grown tulips, like our favourite LEXI Flower Bouquet, or more extravagant arrangements, such as our FAITH Flower Vase Design. Our floral gifts start at only $49.00, so we have a gift to fit everyone's budget and style. We will also have a range of plant gifts available for your mum as well, including our premium-quality phalaenopsis orchid plants (displayed in a large range of styles), peace lily plants (perfect low-maintenance indoor plants) and cyclamen plants (a traditional Mother's Day favourite).
Beautiful hydrangeas in pinks are always a hit
This year, we will continue to source predominantly locally grown flowers from our Victorian and other Australian growers. Our store will be packed full of locally grown tulips, roses, hydrangeas, cyclamens, lilies, disbuds and lush seasonal foliages. Our premium-quality will be consistent in all of our selections, and we guarantee to only source the very best flowers for each order. Due to the mass demand for Mother's Day, please order well in advance to ensure you do not miss out. We will close orders once we have sold out of flowers.
If you are arranging a Mother's Day delivery in Melbourne this year, we recommend considering the following:
Find out your mum's favourite flower or colour. When sending flowers, it is so much more powerful to send the recipient a variety that they love. If they don't have a favourite flower, you should at least send them an arrangement in their favourite colour. Flowers are such a powerful way to show your love and appreciation for your mum, so it's vital to take her favourite things in life into consideration when making your order.
Pre-order your Mother's Day gift at least one week in advance. This way, you are guaranteed to receive your Melbourne flower delivery on time for the holiday. Mother's Day is by far our busiest week of the year, and once we sell out of flowers, we sell out. With a limited inventory, we can only fulfil so many orders.
Write a personalised message for your mum/wife/mother-in-law/mother figure and drop it off at our store one week prior. Adding a message to your flower delivery makes the gift even more special and full of love. We hand write all of our cards, so they are always personal.
Make sure you provide us with all of the necessary information to deliver your order, such as the correct delivery address, any delivery notes, the recipient's contact number (just in case) and your best contact number for the day. This will ensure our delivery team successfully drops off your Mother's Day gift with ease.
When sending flowers to someone who lives in a large apartment building, please make sure they will be home to receive the gift. Otherwise, it may be left at reception/concierge. It is especially vital to provide us with the recipient's contact phone number when ordering to an apartment. 
We look forward to spoiling your mum this Mother's Day and hope you have found this blog helpful!
Pre-order now at https://katehillflowers.com.au/collections/flowers. It's never too early to order flowers for Mother's Day!
Happy Mother's Day!
Kate x