Doing The Tesselaar Tulip Festival in Style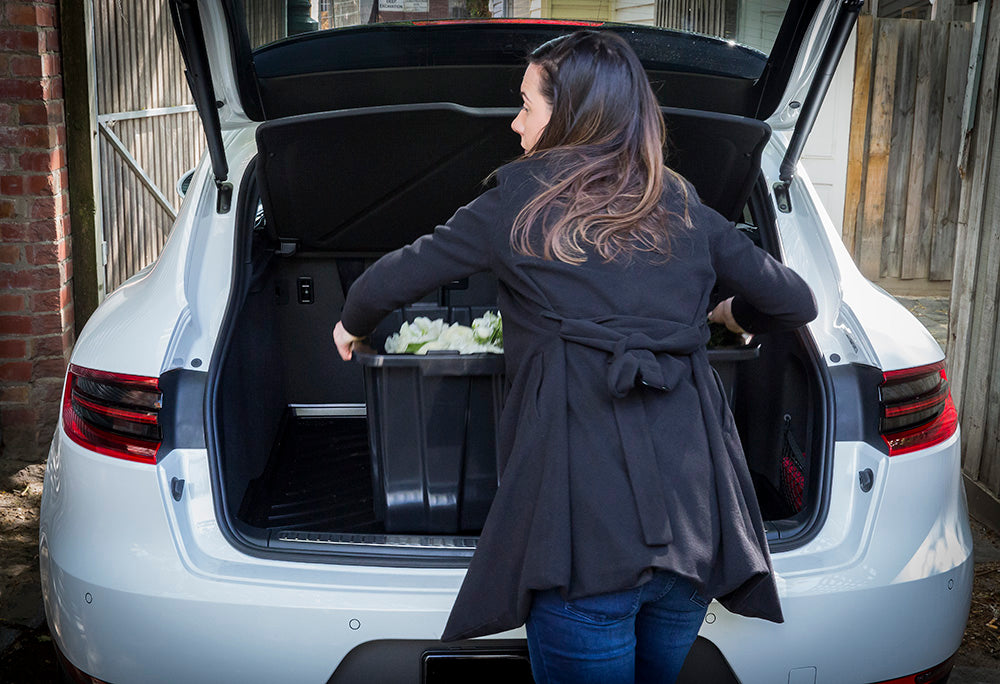 Being huge Porsche fans, we are extremely grateful to call Porsche Centre Melbourne a client. In a wild stoke of luck, Porsche Centre Melbourne recently provided us with a Macan to test drive for a few days.

There's really only one thing to do when handed the keys to a Porsche - head to the hills. And that we did, enjoying a beautiful drive to Silvan for the annual Tesselaar Tulip Festival.

Now, in writing this post we are immediately met with a dilemma… do we review the Porsche Macan S or the festival? Well, we really love our cars, particularly Porsches, so we'll have to do a bit of both!

First things first, this was set to be a family day. For us that means two little girls are seated the back. Zara, our eldest, is about to turn 7, so about a week shy of not needing to use a car seat for legal reasons. Sascha, at 1 on the other hand, has a long way to go before she is free of the baby seat.

While both child seats were unable to be positioned left and centre as we would usually have them, they fit perfectly in a left and right configuration. As far as leg room for the kids, no issue at all, even with 'dad' up the front at 6'4.With a pram loaded in the back there was still loads of room for luggage for a weekend away. The smaller SUV offering from Porsche was creating surprises even before we had driven away for the day.
The giggle factor...
Our daily drives are all commercial vehicles. They suit the tasks at hand perfectly, but they are yet to induce anything that remotely sounds like a giggle from the kids. Giggles in the Macan? Erring on the side of all too frequent! It really is such a rewarding car to drive with the perfect amount if power and torque from the diesel variant, which you really can't tell is a diesel. 
Fun and giggles would abound all the way to Silvan, all well within the law of course.

The Tesselaar Tulip Festival.

We chose a Friday up to Silvan to beat the crowds. Clearly the popularity of the event grows every year because despite the weather not being perfect there was quite a turnout upon arrival. At 11:00am the carpark was building fast. Be prepared for crowds if you go on a weekend and take your time.

As we hadn't been for couple of years the first thing we noticed, aside from the breathtaking blooms, was an increased amount of food vendors and a stage complete with an Irish band. So great to see, as well as some wandering entertainment for the kids.

To try and describe the tulips on display in words is impossible. We took a load pics that will give you a better idea but you really do have to see them for yourself.

We absolutely loved visiting the festival as a family as there is so much to see (and eat). Tulips are one of my favourite flowers and it blows me away to see hundreds of amazing varieties grown locally in the Victorian Hills. The colours, shapes and sizes have to be seen to be believed! Amongst them all you'll get to view some interesting Parrot, Frilly and Double varieties which we source fresh from the farms for the store .

Don't forget to put the festival in your diary for next year. For more information visit

x Kate