Event Flowers Highlight | Porsche Cayenne Launch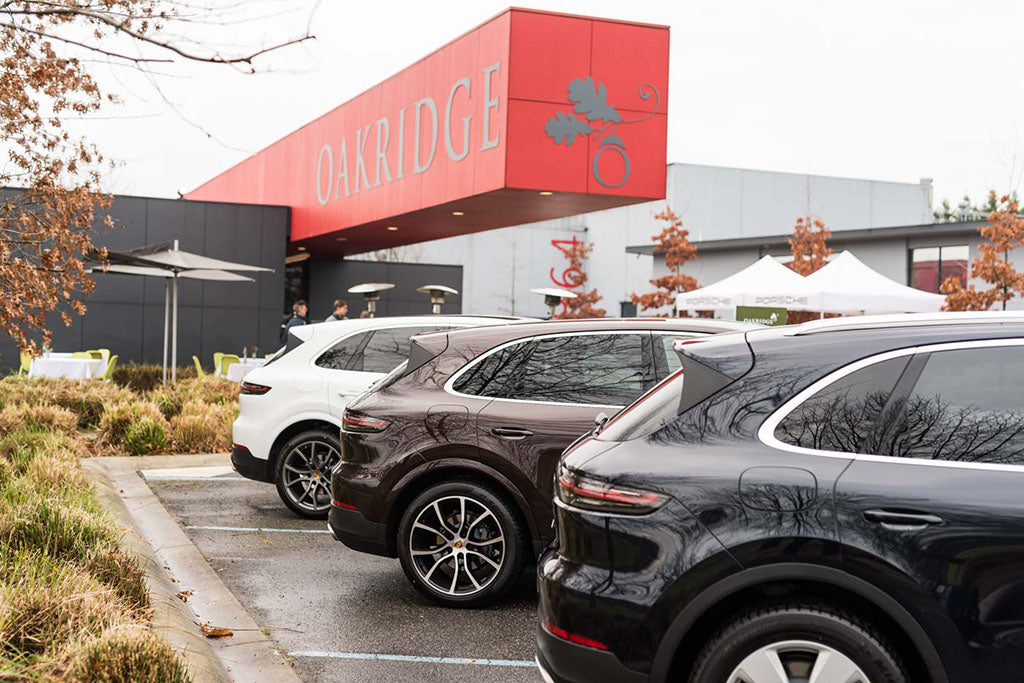 Our friends at Porsche Centre Melbourne recently hosted a stylish luncheon event held at Oakridge Winery, Coldstream to celebrate the launch of the exciting, all new, third-generation Porsche Cayenne. And what a perfect backdrop for such a special event, with guests enjoying beautiful food, wine, and cars (and flowers!) in such a picturesque location.
The floral designs were created to flow with the style of event, the venue, and the colour palettes of the cars. The flower varieties were also carefully selected as to ensure that the beautiful food and wine would not be overpowered by any particular flower scent.
Vase designs featured seasonal flowers including Autumn Maple Foliage, Tea Tree Foliage, brown Cymbidium Orchid blooms and rich red Mokara Orchids. All flowers formed very natural, slightly masculine and seasonal table designs which complemented the event style beautifully.
It was an absolute honour to design the flowers for the event and we wish all the lucky new Cayenne owners much happy driving!
Kate x