Celebrating Autumn Flowers and Foliage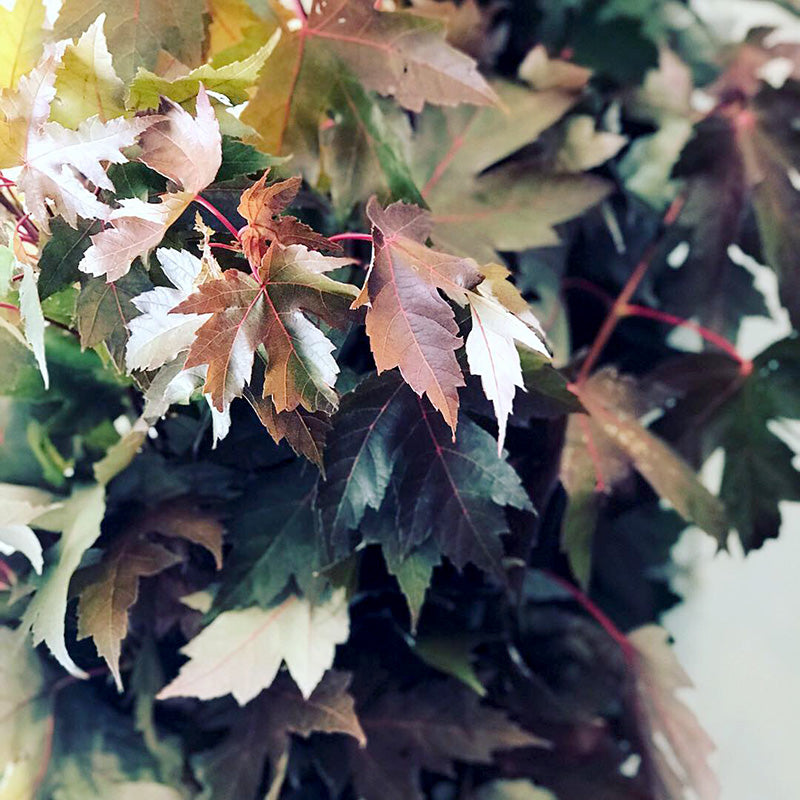 Autumn is such a beautiful time of year in Melbourne, as we are treated to incredibly beautiful warm tones everywhere we look.
When tree lined streets turn to vibrant yellows, oranges, rusts and reds hues, we all know the time is coming to cosy up in the cooler months.
As April and May set in, Melbourne florists start to source incredible seasonal flowers and foliages. These include Autumn Foliage (pictured) in an array of unique colours. We source locally and commercially grown Autumn foliages in green, yellow, orange, red and brown hues, which complement floral designs perfectly this time of year.
There are also flowering Camellias and Citrus fruits which are always amazing in Autumn, and of course plenty of beautiful foliage to choose from. It's definitely a textural season, with warm hues saying a final goodbye to the warmer seasons.
Some of our favourite Autumn flowers include Daphne, Stock, Hellebore, Sunflowers, Tulips, Dahlias, Erlicheer, Paperwhites, Hyacinth, Freesias, Snapdragons, Tuber Roses, Lavender, Bouvardia, Carnation, Lisianthus, Delphiniums, Chrysanthemums, Banksias (pictured), Proteas, Hydrangeas, Rose-berry, Magnolia, Cymbidium Orchids, Cumquats, Persimmons, Flowering Camellia Foliage, Flowering Citrus Foliage, Ornamental Kale, and of course there are many more amazing Autumn flowers if you hunt around.
If you are looking to host an event or wedding in April, May and June you are spoilt with choice with many beautiful seasonal flower varieties and foliage available. Bol combinations of flowers and foliages can really make a surprising impact on an event this time of year, especially if lit correctly, so I recommend that you be adventurous with what the season has to offer!
Take a look at our seasonal guide on our wedding flowers page if you would like some inspiration, or always feel most welcome to call us to be guided through some options that you may not be able to find anywhere else. Or, just enjoy some of the photos we have collected for this post!
Kate x