Bridal Month at Tiffany & Co.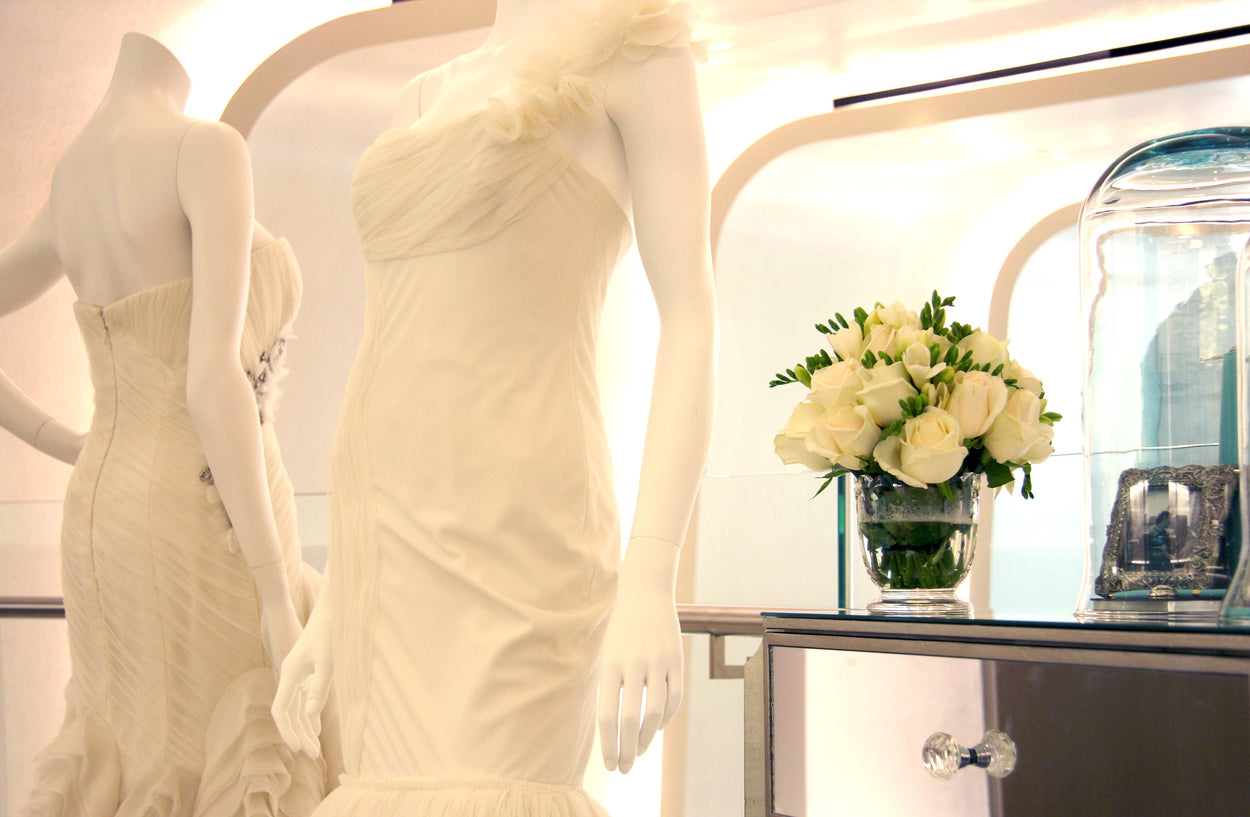 This month the Tiffany & Co. stores celebrate 'Bridal Month' so if you have recently become engaged or are thinking about proposing, this is THE month to visit Tiffany & Co. and be inspired in luxurious surrounds.
The stores have been styled exquisitely, featuring engagement jewellery and elegant Vera Wang gowns. I am sure you will also be captivated with the fragrant white bridal florals we have installed. The florals feature elegant displays of dense white Phalaenopsis Orchids, Roses, Hyacinth, Freesias, Clethra and heavenly scented lily of the valley which are all favourites for a wedding.
We hope you enjoy the photos showcasing the Tiffany and Co. Collins Street store.
x Kate