Bec Judd Home Photoshoot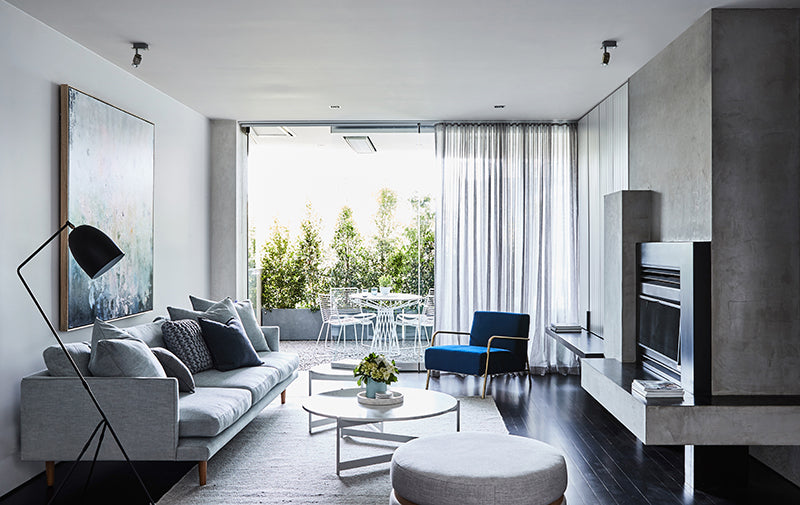 It is no secret that I love working with amazing creative people. I get so inspired and excited by working with amazing creatives on interior photoshoots as I am obsessed with interior design (almost on par with flowers). So when I was invited by Bec Judd to work with her amazing interior stylist Aimee Tarulli, I jumped with excitement at the opportunity. I absolutely loved collaborating with all involved in Bec's Prahran Home Photoshoot and the end result was incredible.

The stunning, modern interior was perfectly styled with quality, on trend but timeless furnishings, fixtures and beautiful artwork. It was vital the floral was minimal - not too overpowering but effective, so I hand selected each bloom variety and matched it perfectly to each individual room. I also sourced all of Bec's favourite blooms to add authenticity and depth to her home.

In the open plan kitchen area, I designed pink Queen Proteas and native Eucalyptus foliage to the warm kitchen table and to highlight the incredible Kerry Armstrong artwork in the background. Then in the lounge room a simple dome of white hydrangeas to compliment the neutral calm tones. We added pops of colour to the Master Bedroom with a mass of lilac Sweet pea and Coral Peonies defined the Master Bathroom.

If you are selling your home or staging a property, flowers are such a cost effective way to make a a house feel like a home. I recommend keeping it simple, fragrant and displaying simple flowers in unique vase ware. All the beautiful flowers will add a huge difference to the warmth of the home and ultimately add value.

Be sure to check out Bec Judd's blog post on her beautiful Prahran home.

Kate x

Photographer | James Greer

Interior Stylist | Aimee Tarulli