Beautiful flowers coming into season this winter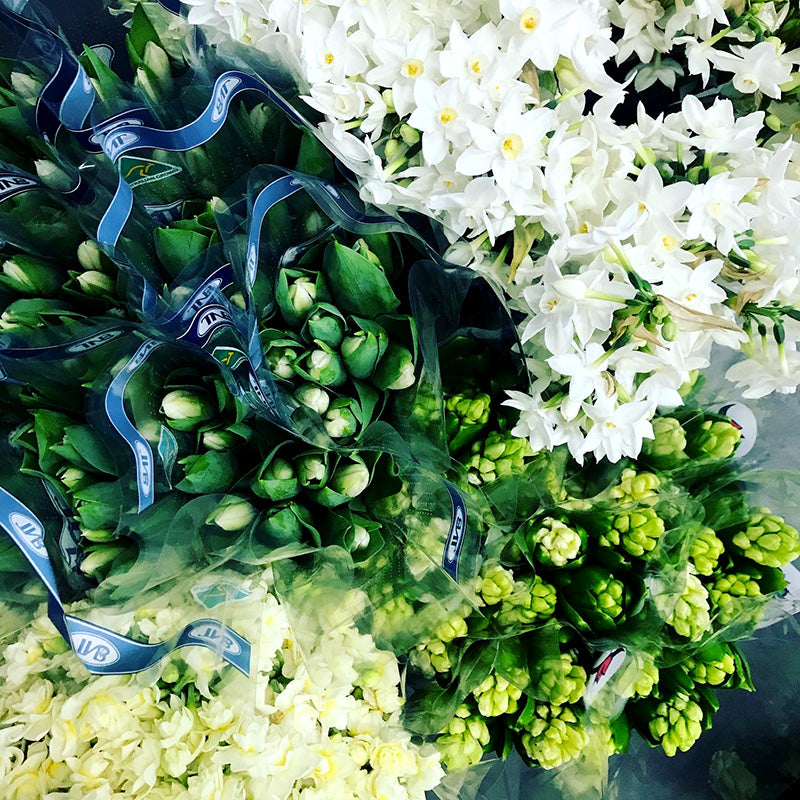 Looking to order flowers and wondering what's looking particularly beautiful this winter growing season? Here's a quick wrap up...
We predominantly source locally grown flowers, and we are loving what our local growers are cultivating for us. Some of our favourite flowers and foliage include:
Tulips (single and double varieties)

Stock

Freesias

Hellebore

Hyacinth

Poppies

Erlicheer

Paperwhite

Sweetpea

Daphne

Clethra Foliage

Camellia Foliage

Cymbidium Orchids
We are currently only sourcing very minimal amounts of imported flowers, if any at all, because we choose to support our local Australian growers. Imported flowers are still very limited due to the pandemic, which has caused a lack of international freight, and as a result they are also very expensive to source. Some imported flower varieties include:
Disbuds

Peony Roses

Phalaenopsis Orchids

Vanda Orchids

Tropical Foliage
During the winter months in Australia, we will also be sourcing locally grown Australian and South African native flowers and Australian native foliages. We source our natives from local Victorian, South Australian, and Western Australian growers. Some of the Australian and South African native varieties include:
Banksias

Proteas 

Kangaroo Paw 

Leucadendron 

Gum Nuts

Eucalyptus

Leucospermum

Blushing Bride
The flower Industry is still feeling the effects of the pandemic, and wholesale flowers are priced higher due to increased demand and a limited supply of imported flowers. The industry may not settle until mid-2021 when the pandemic starts to get under control. 
As we enter into the cooler months of the year, enjoy what Mother Nature has to offer locally. You can stay up to date on flower selections by following us on Facebook (https://www.facebook.com/katehillflowers/) and Instagram (https://www.instagram.com/katehillflowers/). 
Kate x