7 Steps to A Successful Wedding Flower Consultation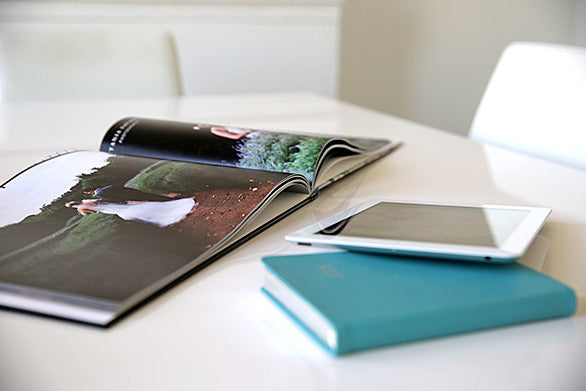 You're recently engaged, you have locked in your wedding date and venue, and you are starting to look at gown options. Your wedding plan is really starting to come together!
Now is a good time to start planning for your flowers too, especially if your wedding is in peak season.
Here are the seven steps to a successful consultation:
1. Meet with 2 to 3 of your favourite florists.

That's enough to let you compare styles and prices, but not so many that you'll be confused, overwhelmed and tired of meeting with suppliers. Provide the same brief list (if you know what you want) to all 3 suppliers to make sure you receive quotes that you can honestly compare.
2. Always have an appointment.

A wedding consultation takes time, and you and the florist both want to give the appointment your full attention. Never turn up to a florist expecting to meet with them without an appointment as they may not be there. Although we love it when clients pop into the store to check out our range of store flowers, our event team is usually offsite styling events.

3. Bring a confidant.

If you can, bring your partner, bridesmaid, mother, or all of them! It is always lovely to meet with the other half and any loved ones. Planning a wedding can be overwhelming at times, and it's great if you have a team of supporters around you so the stress of planning is reduced. We make the meeting really dynamic and fun as each bride is so different, and most of the men who join us walk out feeling excited too!

4. Bring inspirational pictures.

Your inspirational pictures are vital for suppliers to understand what you like or what style of wedding you are gravitating towards. A picture can tell a thousand words, and I find photos of anything—not just flowers, but of imagery, colours, settings, etc.—really helpful. Couples can find it really hard to describe themselves or what they like. This is especially true with flowers, when they may not know flowers or their names, so pictures can really help me understand you and your event more clearly. Pictures of gowns you love or 'the gown' you've chosen really help me understand and design a bouquet that will highlight and compliment you and the gown.
5. Bring fabric samples.

Pictures of the chosen gowns are helpful, but fabric samples of both bridal gown and bridesmaids are vital. Seeing and feeling the gown fabrics ensures we select your wedding gown flowers perfectly to compliment the colour, style and texture. There are hundreds of shades of ivory, white and cream, and we are perfectionists at sourcing the perfect bloom to complement your wedding gown.

6. Bring your invitations and stationary.

If you are well into your wedding planning, you should already have designed or be in the process of designing your wedding stationary. I love viewing and feeling stationary as it tells us so much about your event and style preferences.

7. Bring anything relevant to your wedding!

We love to view and see anything relevant to your wedding that reflects you both. Remember, if you have any questions along the way, please feel free to contact us anytime. We are here to help and give you honest advice to ensure your wedding flowers are everything you dreamed of and more. x Kate
Related Tag: Wedding Flowers Melbourne